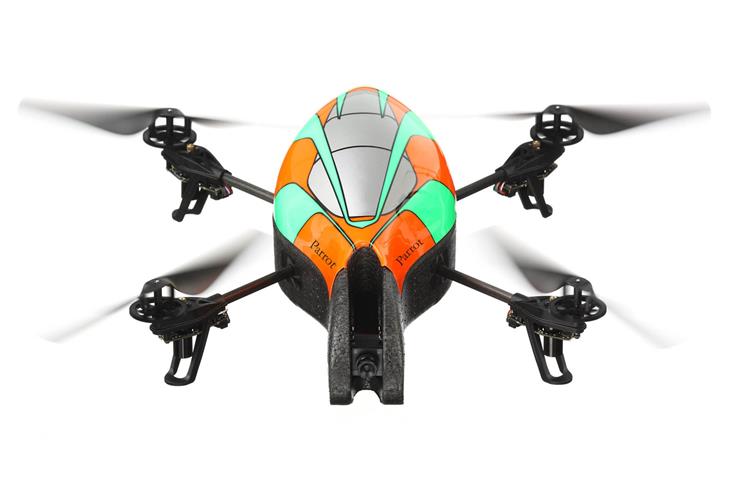 Stealth drones haven't had the best of press lately. Generally identified with their application as "unmanned combat aircraft", they have been linked with US military activity in Pakistan and numerous other clandestine manoeuvres across the world.
Yet the technology used in these weapons has trickled down into more benign forms. The French tech company Parrot, for instance, has demonstrated its AR Drone at recent Consumer Electronics Shows in Las Vegas. Its products, which can be controlled by smartphone and other devices, retail from around £280 in the UK.
A recent review on the tech site Gizmodo said: "You start to think about what you're really dealing with – a flying robot, controlled by your phone, with a camera that records the world below as if you're sitting in a tiny cockpit."
Fitted with an on-board Wi-Fi system and cameras, the Parrot drones, and similar products, can be used for augmented-reality flying games and taking aerial photography. And, now, advertisers are becoming alive to the possibilities. Some are working at taking advantage of drones at their own live events and at least one agency is talking to experts about using drones as part of an epic light show.
Recent developments in these smaller drones include the fitting of memory chips and greater GPS functionality, potentially opening the way for targeted messaging and delivery to customers. Tests are at an early stage, but perhaps pizza delivery scooters will become a thing of the past.