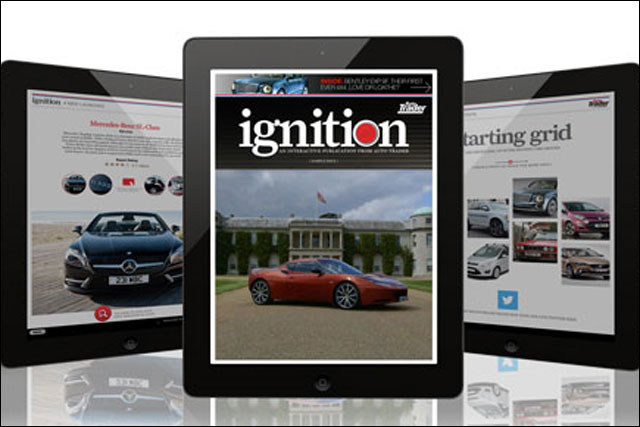 Ignition will feature car reviews, news and features and will cost £1.49 per issue. Auto Trader claims it will simplify the buying process.
One feature of Ignition is that it allows users to load tailored search results from Auto Trader's online market place.
Ignition also includes a live Twitter feed with information about the different vehicles for sale via Auto Trader, and readers can post straight to their own Twitter or Facebook profiles within the app.
Ignition has been designed and built by content agency FuturePlus.
Auto Trader claims Ignition's content is designed for consumers "looking for an engaging and entertaining way to research their next car."
The debut issue of Ignition is available to download this week from the Apple Newsstand.
The arrival of Ignition comes as News International launches a rival car classified website under its Sunday Times brand, as it moves to pinch market share from Auto Trader.
It also comes ahead of the expected closure of the printed version of Auto Trader.
John King, the chief executive of Trader Media Group- the publisher of Auto Trader- said in July this year that it is likely to stop printing the title within 12 to 18 months.
In June, Auto Trader launched its first exclusively digital campaign, which featured a collection of short films that dramatise some of the car stories Auto Trader has helped people start over the past 35 years.
The title launched an ad campaign in September that promoted its digital credentials amid rumours of an imminent arrival of a competing title published by News International.
Follow @nickbatten2