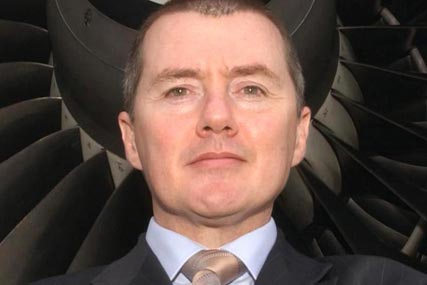 Speaking at the ABTA Travel Convention in Malta today (19 October), Walsh addressed the benefits of BA's merger with Iberia and its alliance with American Airlines.
He outlined that customers would have more flights to choose from and a total of 433 destinations to travel to. In addition, customers would be able to "mix and match" flight itineraries when the three carriers share their routes.

Walsh insisted the £4.4bn merger announced last month would not change the identity of each airline, stating that "BA will be British" and "Iberia will be Spanish". He added that the merger opened up the South American market to BA.

Addressing the expected rise in Air Passenger Duty (APD), Walsh called on the travel industry to unite against "unfair" and "extortionate" taxes.

He said: "As we squabble over the structure, the government just smiles and keeps on increasing the taxes. Enough is enough – we've got to fight back against these increases in taxation."

He added that the tax increases and restrictions of growth at Heathrow bore "no relationship" with the environmental impact of the industry.

Addressing the ongoing issue of strikes by Unite cabin crew members, Walsh said the question of disruption would be on short-haul flights.
He said: "In the event of industrial action, we are confident we will fly a full long-haul programme."