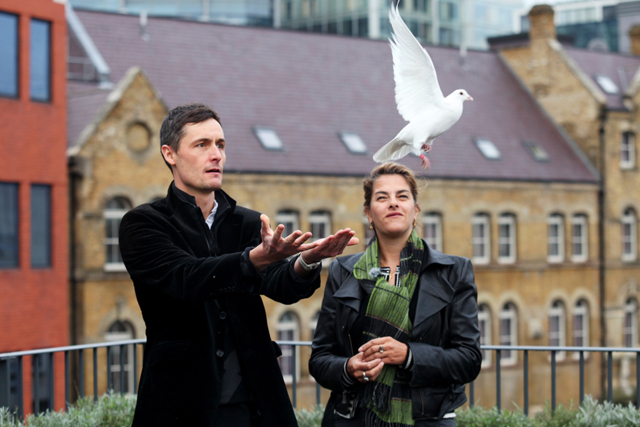 Pascal Anson, a British artist and one of the winners of BA's "Great Britons", a competition to tap into undiscovered British talent, has created the new designs for the planes, with artist Tracey Emin acting as a mentor.
The new design will be seen on planes from April. The airline is still determining the number of planes to be changed, stating that it will be at least eight, in operation all year.
Exact details of how the design will be different from BA's current livery are not yet available, but is expected the blue parts will be painted white. BA said the plane's tailfin and logo will remain intact.
According to BA, it used to be a tradition to set doves free during the Games.