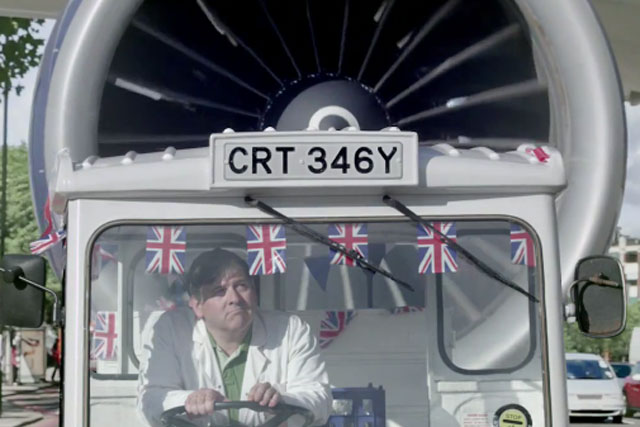 Bowden said its engagment figures linked to the campaign are record-high. The campaign, which featured a Facebook app that let consumers see the brand's airplane roll down their street, created a "spike" in consumers' social media engagement with the brand.
On Monday, the Facebook customisation app had been used 647,000 times, while the ad had been viewed on youtube 624,849 times since the campaign launched on 19 June. The #HomeAdvantage has also been used in 6,357 conversations.
Bowden told Marketing that its social media strategy is not focused solely on Facebook, but strives to "ignite conversations across social media platforms" from Twitter to Pinterest and YouTube.
He said: "Facebook is important to us – it is a huge social eco system – but choosing which social media platform to launch [a campaign] on depends on the message and what we're trying to say".
Bowden said social media is an active part of improving its customers experience and allows the brand to work collaboratively with consumers.
"Using social as part of a loyalty offering allows BA to collaborate with customers and build, develop, improve and refine services, which makes consumers want to talk about it further
"Social media isn't just about brand campaigns but is about long term relationships with consumers."
Follow Loulla-Mae Eleftheriou-Smith on Twitter @loullamae_es