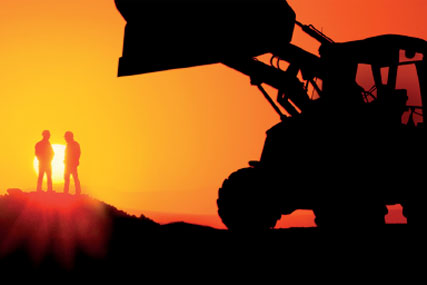 The campaign takes the relatively unusual step of using consumer-style ads in the press, outdoor and online to promote Barclays Corporate, which has a customer base of businesses with turnover of £5m and upwards.
It uses the strapline "the power to help you succeed" and has been created by Ogilvy. Media is through Walker Media with ads appearing in quality newspapers such as the Financial Times and the Daily Telegraph as well as The Economist.
Direct marketing is also an important part of the campaign and the division's new branding will be used on everything from the online banking site, newsletters and bespoke "pitchbooks", created for potential new customers.
Richard French, global marketing director for Barclays Corporate, said: "As our business is now focused on larger, more sophisticated corporates, our new brand must speak directly to this audience.
"The entire focus of the campaign is positioning the corporate bank as a financial partner for success."
Barclays Corporate is now part of the new corporate and investment banking and wealth management division, along with Barclays Capital and Barclays Wealth.
The new marketing campaign will also emphasise how Barclays Corporate customers can receive crossover benefits from these divisions.