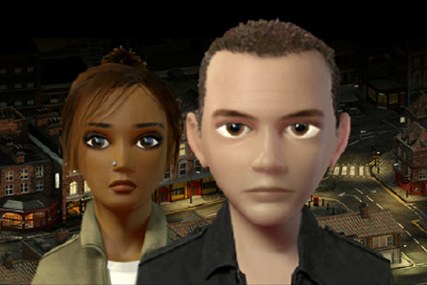 A game, called 56 Sage Street, has been created by ad agency Bartle Bogle Hegarty and production company B-Reel, following a competitive pitch.
Barclays has been working on the project for six months, having conducted a review of the youth market. The game is intended to help endear the brand to young consumers.
The premise of the game is that players arrive in a city with little cash, and must improve their status by using money sensibly. The only time they see the Barclays brand is in a virtual bank. The game takes its title from the address of character Mr C, who helps the player make financial decisions.
56 Sage Street launches next week, promoted via a Facebook page where consumers can share tips on how to play the game. If successful, Barclays will roll out a second wave of marketing later in the year.
Sara Bennison, Barclays marketing communications director for UK retail banking, has overseen the project.
The bank previously engaged with young people through its UK community investment CSR programme, Money Skills, but Bennison said she was keen to bring that work to a 'bigger audience'.

Barclays

Products for young people
BarclaysPlus (for 11- to 15-year-olds): cash card or debit card, with parent permission; withdraw up to £50 a day.
Young Person's (for 16- to 19-year-olds): debit card and online banking; withdraw up to £300 a day.
Children's Savings: parents, guardians and grandparents can save on behalf of children up to 18 years old.