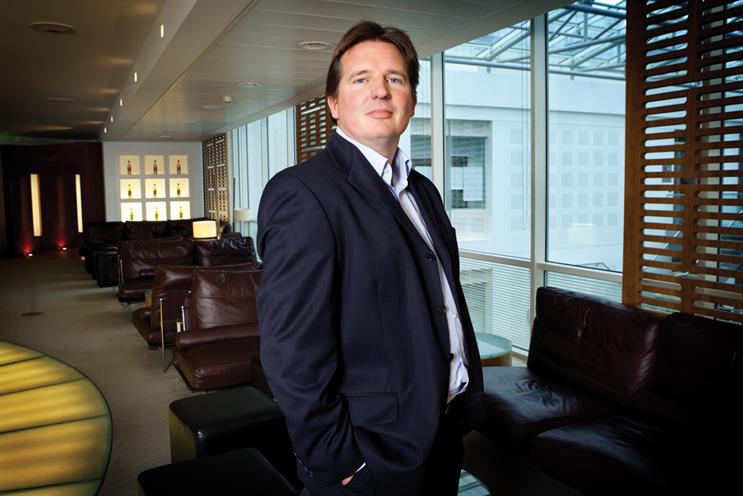 Matt Barwell, Diageo's consumer marketing and innovation director for Western Europe, might be forgiven for wondering if he is running a sideshow – albeit a pretty big one – rather than the main event at the drinks giant.
With many Western European countries home to some of the world's most sophisticated consumers and a 180-strong marketing team under Barwell's command, Western Europe is not exactly small beer for the world's largest drinks company.
Yet it is equally true that, in the face of a problematic continent, where the company's sales fell by 1 per cent last year, Diageo has been deploying extra resources to faster-growing emerging markets, which now account for almost 40 per cent of its total business.
Barwell, though, sees Western Europe as a place where opportunities are there to be grasped even if forward-planning has become increasingly difficult. "It's hard to know what's going to happen during the next quarter, let alone the next three years," he admits. "Volatility is the new norm."
Indeed, it is hard for him to be downcast for long while Diageo boasts such a formidable array of well-known brands – from Guinness, Smirnoff and Johnnie Walker to Baileys and Pimm's – all of which have formed strong emotional attachments with their consumers.
Moreover, Western Europe is proving to be a swings-and-roundabouts environment for the company. While it has pulled back from disaster areas such as Greece and Spain, this is being counterbalanced by healthier performances in Germany and the Nordic countries, where gin sales are showing double-digit growth.
Barwell, Diageo's top marketer in the region, is buoyed not only by the size of the markets over which he has charge, but a great roster of creative agencies – including Abbott Mead Vickers BBDO, Bartle Bogle Hegarty, Saatchi & Saatchi, Adam & Eve/DDB and KesselsKramer – with which to work.
What's not to like? Not very much, according to him. "It's in Europe that we have some of our biggest and most amazing brands like Gordon's, Johnnie Walker and Pimm's, and very sophisticated consumers," he says. "We can work with the best agencies and we have budgets that allow us to do things at scale."
Diageo began to transform its European operations into something leaner and fitter this year in a move that saw Barwell take up his current role, a management layer stripped out, the scrapping of the UK marketing director's role and some two-thirds of the marketing department change jobs.
"It has been a huge change that has allowed us to treat Western Europe as one market," he explains. "We have gone for scale, which means we put money and resources where we see the greatest opportunities. It also means we can take the best things from one place and replicate them elsewhere."
The change has coincided with Diageo's increasing involvement in branded content. An initiative around Smirnoff earlier this year gave fans access to a free Madonna remixed track download as well as the chance to win tickets to see her in concert.
"There has always been a close relationship between entertainment and alcohol brands," Barwell says. "And with technological advances, that link is going to become even greater. The distinction between advertising and content has gone."
Does that mean Diageo turning away from traditional advertising in general and TV in particular?
"Traditional advertising will remain a very important activity for us, but it's difficult to define what digital media actually is," Barwell answers. "However, it's clear you can't engage with consumers with just 30-second TV spots any more. We're channel- and discipline-agnostic – and that requires our agencies to work collaboratively. All we're looking for is the best way of reaching consumers."


This is particularly true of two aspects of the company's marketing strategy across Western Europe, in which he agrees there is still work to be done.
One is in finding ways to better engage with the region's ageing population; the other is marketing to women. Diageo is already using all-female creative teams to advertise drinks such as Baileys and Barwell does not rule out the possibility of launching new products aimed specifically at women.
"Historically, the belief among most alcohol manufacturers was that if you targeted men, women would follow," he says. "But we've learned that, by targeting women directly, you can up your game in total."
It is with those ambitions in mind that Barwell is part of a team of senior Diageo marketers who regularly attend the Cannes Lions International Festival of Creativity. "We think there's a close correlation between creative work and effective work," he declares. "That's what we want our agencies to be delivering."