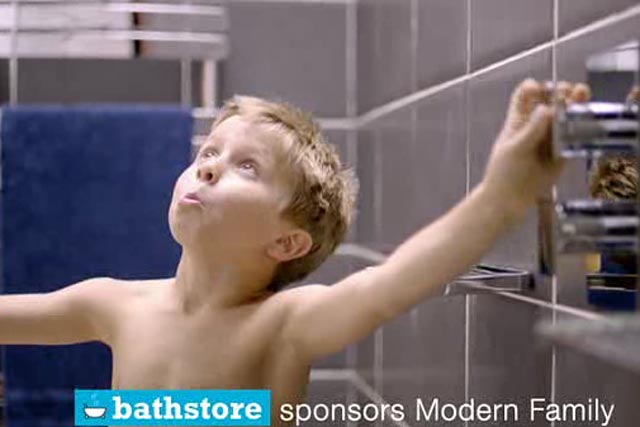 The deal, negotiated by Omnicom media agency Manning Gottlieb OMD, will include sponsorship bumpers for both shows as well as a headline presence on the 'Modern Family' and 'The Middle' microsites on Sky.com.
The idents, made by creative agency M&C Saatchi, aim to combine what Bathstore believes is a child's fascination for bathrooms and the fun to be had in them, with observations on how bathrooms fit into family life.
The bumpers follow the story of a seven-year-old called David who is persuaded to have a shower and brush his teeth, before he manages to soak his sister's dolls in the bath and then make his way to bed.
Vibha Hardaker, head of marketing for Bathstore, said: "This deal represents significant support behind the brand, using two great vehicles to communicate our personality to our customers.
"The creative showcases our expertise in bathrooms and makes it relevant to real-life family situations in a humorous and engaging way. "

Bathstore has more than165 stores across the UK and sells more than 1,500 bathroom products including showers, baths, basins, toilets, as well as bathroom furniture and accessories.
The sponsorship will run until May 2012.