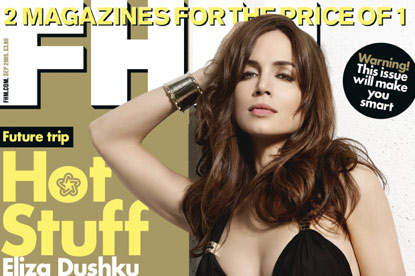 The March issue, on sale at the end of January, will feature a complete new layout as part of changes introduced by the design guru Jeremy Leslie and the internal FHM team.
Kennedy introduced his first design overhaul last year in an effort to ditch the title's laddish reputation.
But in the December issue, Kennedy commented on the changes. He said: "Some of it was like exotic new specials on the takeaway menu - seemed like a good idea at the time, but in the morning you remember why you're better off sticking to the usual order."
FHM lost its 13-year reign as the biggest-selling men's paid-for title to Men's Health in the latest set of ABC figures, with circulation falling 16.2% year on year to 235,027 between January and July 2009.