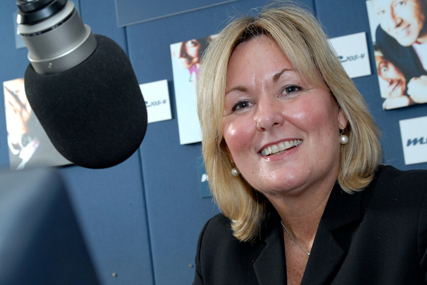 The show, Late'n'Live will follow Big City's only other networked shows, one each for Scotland and England, which broadcast between 7pm and 10pm, from Monday to Friday.
Late'n'Live will be presented by Magic 105.4 presenter Steve Priestley and will be broadcast on Radio Aire, Viking FM, Hallam FM, Rock FM, CFM and Heat Radio, on Sundays to Thursdays between 10pm and 1am.
Bauer Media broadcasts far less networked content than rival Global Radio. Global completed the roll-out of its Heart network in June and most of the 33 stations recorded audience increases in the Rajar figures for the second quarter of 2009.
Catherine Gort, head of marketing for the Big City Network, said the show was not a move towards more networked shows. She said Bauer's strategy had not changed in any way and it wanted to leverage the great resource it has in Priestley.
A spokesman for Bauer Media said the move demonstrates the continuing strength and depth of the Bauer Radio Network, and underpinned Bauer's strategy of maximising and sharing the great assets it had across the business.
Arum Nixon, associate director, radio, press and outdoor at Publicis agency MediaVest, said syndicated content makes a lot of sense commercially.
He added: Bauer Media radio stations still have a lot less syndication than Global Radio, which is almost all syndicated at the weekend. If listeners get good content in return for syndication, it isn't a problem.
This is late-night programming and at that time it is unlikely to make or break a station. This makes sense as long as Bauer Media keeps daytime programming local.