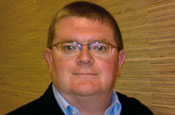 Closer is due to make its debut on the 4Digital Radio multiplex later this year, but with doubts growing over the planned timetable for that platform, Bauer is considering introducing the station as a standalone service on Freeview, prior to its 4Radio launch.
Meanwhile, Bauer is considering launching a number of new digital stations. The firm has hired former Radio 1 chief Ric Blaxhill as a consultant, to explore potential new digital radio services.
Speaking at Manning Gottlieb's "Radio Immersion Morning" event last week, Mark Story, managing director of Bauer Radio programming, said: "We would obviously prefer to launch it on the 4Digital Radio multiplex, but, as it [the establishment of Closer] is progressing well, we would be prepared to give it a soft launch on our Freeeview capacity. It just depends when the Channel 4 [digital radio] multiplex launches."
Story added that Emap Radio's acquisition by Bauer and its transition from a plc to a privately owned company, would benefit the operation. He said: "The past two years have been hard because of expectations of the City, which wanted 10 to 15% growth every year. Moving into a private company, you can work more to the long term."
4Radio was due to launch in July, but no date has been confirmed. An advertising director and dedicated sales team have yet to be appointed and BBC 5 Live controller, Bob Shennan, due to replace Nathalie Schwarz as Channel 4's director of radio, has yet to move over to the company.