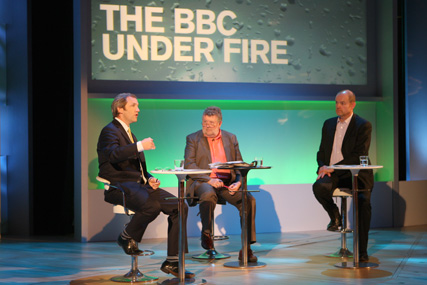 While insisting the corporation was not entirely to blame for the commercial sector's ills, BBC director-general Mark Thompson promised delegates a "radical" and "open-minded" review of the BBC.

Speaking to Media Week, Thompson confirmed a likely end to big radio or TV channel launches by the BBC.

"Yes, it's probably an end to the big launches of the past," he said. "But we will do activity like partnerships."

But former culture secretary James Purnell warned the BBC not to rein in its activities too harshly after recent criticism. "If the BBC starts contracting, it will have bad long-term consequences on the kinds of people you attract and their ambition," he said.

The future of BBC Worldwide will also come under review. Thompson said: "Yes, we will obviously examine ownership options."

Most attendees expected the BBC Trust to be abolished - a proposal that has been floated by both Labour and shadow culture secretaries.

Speaking to Media Week, BBC Trust chairman Sir Michael Lyons robustly defended the Trust. "I absolutely believe we should stay as we are. We play a role just like the board of any plc. We are both a supporter and a regulator."