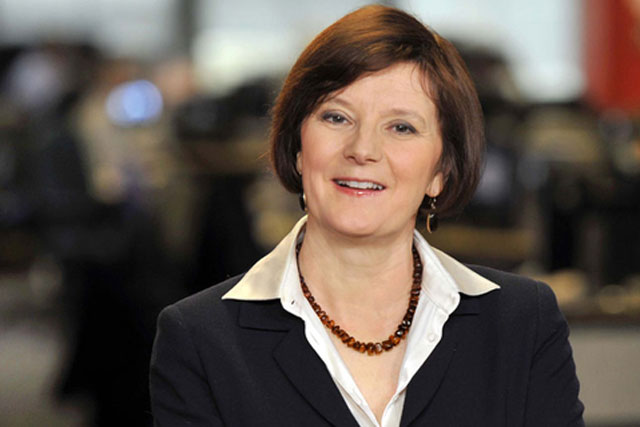 Boaden and her deputy Mitchell have stepped down pending the outcome of an internal review. Their exits follow the departure of George Entwistle, the director general, on Saturday. BBC chairman Lord Patten, meanwhile, is fighting to keep his job.
Boaden was director of BBC News and Entwistle was director of BBC Vision when the decision was taken not to broadcast the Jimmy Saville allegations last year. He had overall editorial and managerial responsibility for UK and global news and current affairs across TV, radio and online.
Fran Unsworth, head of newsgathering, and Ceri Thomas, editor of BBC's Radio 4 flagship 'Today' programme are filling their roles in the interim.
Today Tim Davie, the acting director general of the BBC and a former PepsiCo marketer, will lay out his plans for rebuilding the trust in the corporation.
The BBC is expected to disclose more details shortly.
At the same time it is being reported that
after the BBC Newsnight report.
Read more: