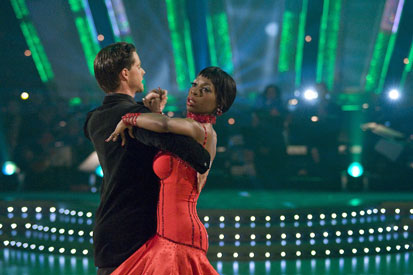 The app is due to launch when the seventh season airs later this month and lets online viewers interact with the live show by commenting on the performances and discussing moves with other viewers.

Pancentric created the app, which aims to reward fans of Strictly Come Dancing and build on their passion week by week, creating a fun online atmosphere.

Features include dynamic comment streams, polls throughout the duration of the live show, custom icons that can be embedded in message board postings and emotional responses such as 'boo', 'gasp' and 'wow' which will be aggregated and shared with the TV audience.

Sequins, glitter, sparkles, spot lighting and costume have been used to give the application the glitz and glamour of the show without overwhelming the key messages and functionality.
The app is part of the BBC's push to create multiplatform experiences that will tap into the growing online video audience.
TV presenter Fearne Britton, former EastEnders star Ricky Groves and Hollyoaks actor Ricky Whittle are expected to star in this year's series.