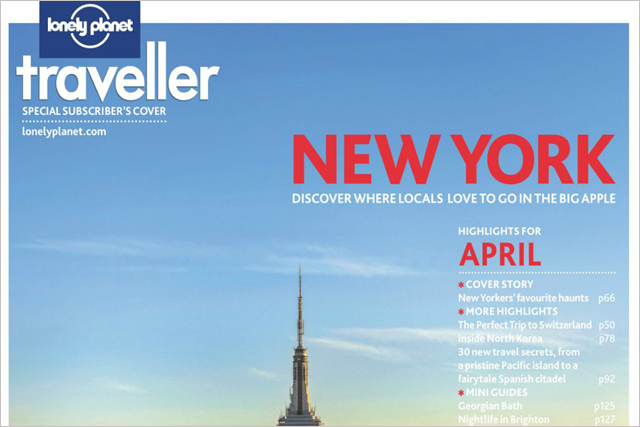 Under the terms of the deal, BBC Worldwide will receive AU$60m (£41.2m) on completion of the sale. Another AU$15m (£10.3m) will be paid in one year's time.
In a statement, BBC Worldwide said the new owner would "bring greater focus and capital to the business".
The sale figure is significantly lower than the £130m BBC Worldwide (BBCW) paid to buy the "backpacker's bible" publishing business, which has printed approximately 120 million books in 11 different languages, in 2007.
BBCW has written down Lonely Planet's value by £67m to £63m in the past six years. Up to 60% of Lonely Planet costs are incurred in its headquarters in Melbourne, where the business has been hit by the rising value of the Australian dollar.
BBCW has been exploring options for Lonely Planet since the BBC's commercial review introduced aims to focus on BBC brands. Paul Dempsey, the interim chief executive of BBC Worldwide, said Lonely Planet "no longer fits" with this business aim.
Dempsey said: "We acquired Lonely Planet in 2007 when both our strategy and the market conditions were quite different. Since then, Lonely Planet has increased its presence in digital, magazine publishing and emerging markets whilst also growing its global market share, despite difficult economic conditions.
"However, we have also recognised that it no longer fits with our plans to put BBC brands at the heart of our business and have decided to sell the company to NC2 Media who are better placed to build and invest in the business."
NC2 Media is based in Tennessee and focuses on digital content and technology. The company's executive director Daniel Houghton will take on the additional role of chief operating officer for Lonely Planet.
Houghton said he planned to make Lonely Planet increasingly digital, building on the 11 million Lonely Planet apps already downloaded.
He said: "The challenge and promise before us is to marry the world's greatest travel information and guidebook company with the limitless potential of 21st century digital technology."
Follow @LouiseRidley