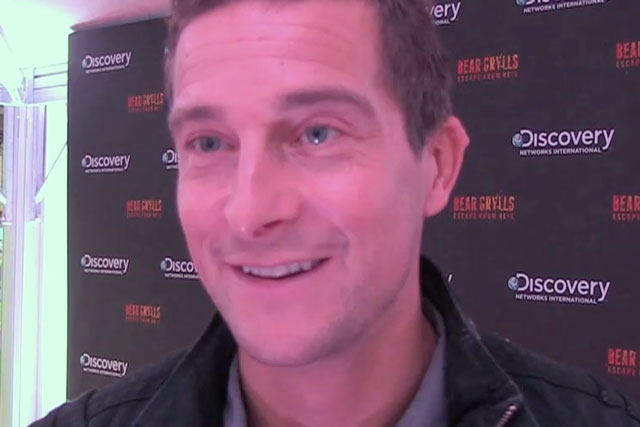 Grylls stunned the crowd by abseiling down what appeared to be a burning building, resulting in phone calls from local residents to London Fire Brigade. The effect was in reality created by 3D projection mapping.
The 6x60 series, which features three real life survival stories, will air on Discovery Channel internationally, available in 217 markets across Europe, Middle East, Africa, Asia-Pacific and Latin America.
From bandit attacks, to avalanches, being lost in ferocious sand storms to being confronted with real life bears… these are stories that none of our survivors anticipated but which they all fought tooth and nail to survive. Grylls aims to bring to life their key moments and experiences, the trials and terrible realities they faced and how each of them found themselves in a genuine life and death struggle with the wilderness.
He will assess what they did correctly to make it through and he'll reveal some of mistakes they made along the way that nearly cost them their lives….but ultimately he will celebrate their ingenuity, their humanity and their sheer drive to, truly, 'Escape From Hell'.
In the videos below, Grylls talks to Media Week about what it means to be working with Discovery once more, whilst Susanna Dinnage general manager, Discovery Networks UK and Ireland discusses the marketing activity surrounding the series.
The first episode airs on Monday 7th October on Discovery Channel at 9pm.