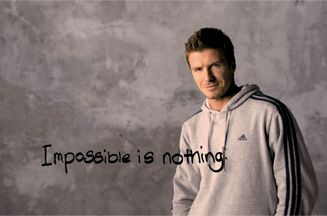 The three sports stars will visit 10 Downing Street today to mark the official launch and form part of the charity's Leadership Council.
The initial campaign message will be that bed nets can be purchased, transported and delivered to an African family for just £5.
In Africa, Malaria kills a child every 30 seconds and claims the lives for more children under the age of five than any other disease.
In 2008, Gordon Brown pledged the UK would deliver 20m bed nets to Africa by 2010. He will today confirm that nearly half have already been delivered.
Beckham, who has worked for the charity in the US, said in a statement: 'It's truly incredible to think we can stop this killer disease forever and it's such a simple thing to do'
Tennis star Andy Murray added: 'This is the first global charity I've been involved with in this capacity and it was an easy decision. Malaria is completely preventable and stoppable but yet it still kills more children in Africa than any other simple disease.
Former Olympic athlete Denise Lewis said: 'It's so easy for us to make a massive difference. Buying a £5 bed net will protect a mother and her child for up to five years. The time has come for us to work together to make malaria no more'.
In the US, the charity is supported by actor Ashton Kutcher, who has used Twitter as a means to promote the charity's work.
Keifer Sutherland, star of '24', recently promoted the charity in the US ahead of the launch of the latest series. The actor recorded a message in coincide with the launch of a prequel episode called '24: Redemption' which was set in Africa.
The charity has also worked with Spanish football giants FC Barcelona.
The launch of the UK division of the charity is supported by its website, www.malarianomore.org.uk