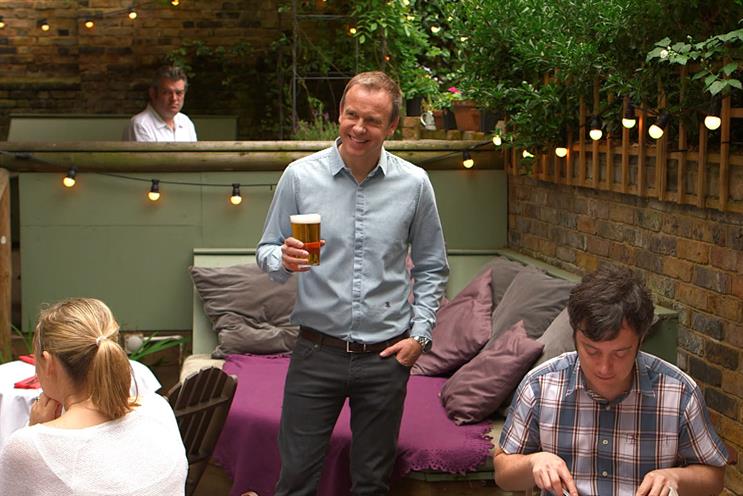 Mindshare, the media agency that works on the "Let There Be Beer" campaign, has set up the partnership with Channel 4.
Tim Lovejoy, the presenter of 'Sunday Brunch', will host six mini-episodes that will be aired during the ad breaks of the show and will contain food-and beer-matching advice.
Mindshare has worked with Princess Productions, the producer of 'Sunday Brunch', to create the segments.
The" Let There Be Beer" content launches this Sunday 11 August and highlights matches such as seasonal cheeses with Pilsners and barbecue food paired with flavoured lagers.
Lovejoy will also feature in a series of one-minute "beers of the week" clips that will showcase 30 local and international beers. This content will run across social platforms and on the LetThereBeBeer.com website, which was also created by Mindshare and goes live on Sunday.
The mini-episodes on Channel 4 this Sunday will also be available as a series of "webisodes" on YouTube and LetThereBeBeer.com.
The food content follows the recent "Let There Be Beer" ad campaign, created by Rainey Kelly Campbell Roalfe/Y&R.
A spokesman for the "Let There Be Beer" campaign said: "Showcasing beer and food on 'Sunday Brunch' is a great way to champion the perfect union of beer and food."
Nick Ashley, the chief client officer at Mindshare, said: "The various social and content initiatives for 'Let There Be Beer' will remind the UK of their love of hops and barley. We are looking to surprise everyone with just how much you can do with beer."