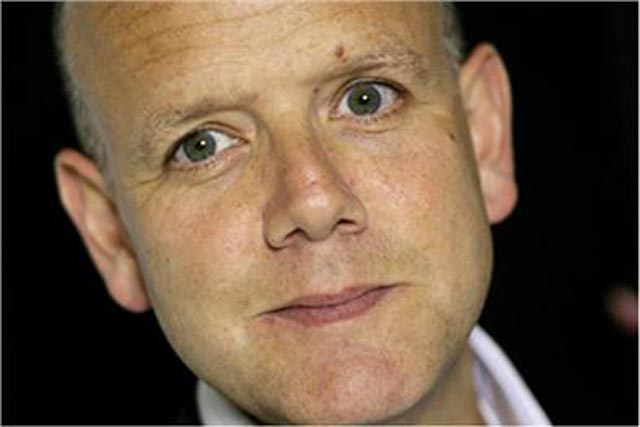 Langdon, the former Euro RSCG chairman and chief executive, has resigned to "explore different ventures", DMG's chairman Stephen Davidson said.
A replacement chief executive officer appointment will be made in due course. Chief operating officer and finance director Keith Sadler will work closely with chief executive of DMG pillar, Charles Buddery, to handle the day-to-day responsibilities of the business.
Langdon's departure follows a restructure of the group last week and the change of its trading name to 20:20.
The group will now house three specialist services: 20:20 Agency, a digital creative agency; 20:20 Dialogue specialising in analytics and direct marketing solutions, and 20:20 Technology, offering multi-channel transactional commerce solutions and systems integration.
Davidson said: "Ben has created the UK's largest digital marketing agency. It's taken him nearly six years of his life. He's worked 24/7 and he now, not surprisingly, wants to take a rest and then go and explore different ventures.
"We'll all miss him enormously and I would like to take this opportunity to thank him for his vision, intellect, drive and commitment. Without him we would not have built Digital Marketing Group".
Langdon said: "I've done what I aimed to do, which was build the UK's largest digital marketing business. We're now market leaders in growth areas like ecommerce and we have recently won significant new online marketing accounts like Sky. I have just announced the integration of our entire business into one company and under one brand name, 20:20.
"It's now time for me to hand this business over to someone whose job it will be to make this the very best digital business in the UK, as well as the biggest. Whoever inherits my role will find an already brilliant and unified business with a unique multi-channel proposition".
In November, Digital Marketing Group posted a 8.9% drop in revenue year on year to £22.4m, for the six months ending 30 September 2010. Langdon blamed delays in client decisions in its creative agency division for its new business conversion record.
Langdon started the digital business in 2006, after securing funding through a reverse takeover with investment company, Seashell II.
The funds allowed Langdon to acquire Dig For Fire, a direct marketing company with a digital element, and HSM, a digital marketing company. It has since acquired agencies Cheeze, Hyperlaunch, Inbox, Jaywing, Graphico, Cybercom and Gasbox.
DMG's clients include Sky, Vodafone, JD and Waitrose, and it employs around 530 people.
Read more on Brand Republic
Bob Willott on the Bottom Line - Langdon has lessons for us all