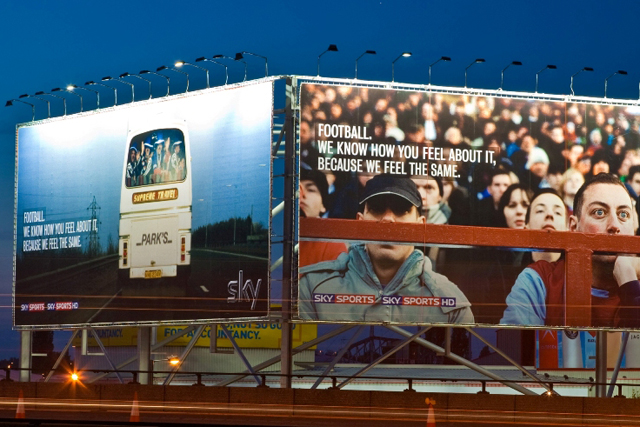 Under the terms of the deal Big Sky Banners' 10 locations will be sold alongside the Outdoor Plus sites the company sells itself. Newton will take the role of business development manager of Outdoor Plus.
Apart from 40 sites sold by Outdoor Plus' own sales team, the majority of Outdoor Plus' locations (around 600) are sold by other media owners, such as JCDecaux, Clear Channel and Primesight.
Newton said: "We have known each other for a long time. Outdoor Plus is pretty much in the premium end of the market – like ourselves. Big Sky Banners was a small player and it is important to take the business to the next stage.
"We have a view to grow Big Sky Banners but under the Outdoor Plus name. Outdoor Plus will provide us with expertise in the back end and we can provide long term experience in the banner business."
Outdoor Plus is led by managing director and biggest shareholder Jonathan Lewis. According to its most recent accounts the company had a turnover of £14.9m in 2009, down 2% year on year, and made profit before tax of £2.2m, down 27.4%.
Other shareholders in the business include Havas Media group chief executive Mark Craze, MPG Media Contacts chief executive Marc Mendoza and Walker Media chief executive Phil Georgiadis.
According to filings at Companies House Mendoza and Georgiadis were made directors of Outdoor Plus on 7 February 2011.