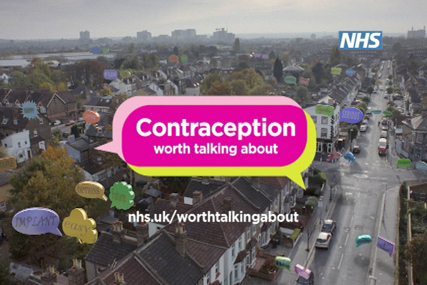 Last year was one most marketers would prefer to forget. Industry bodies' frantic entreaties to 'spend through the recession' were to little avail as brands struggled with swingeing budget cuts imposed by finance directors or consultants.
Adspend among the top 100 advertisers fell by £854m – a reduction of nearly 10% year on year - as brands struggled to get to grips with the scale and scope of the economic downturn.
Predictably, companies in the hardest-hit sectors, such as financial services and carmaking, imposed the most drastic cuts in their marketing budgets. In proportional terms, banking group Santander made the biggest year-on-year reduction to its adspend, slicing 45% off its headline budget, which stood at a much-reduced £15.7m. Barclays was not far behind, slashing its marketing budget by 35%.
Sean Meikle, managing partner at media agency PHD, warns that brands will pay for short-term cuts in adspend with long-term reductions in brand awareness. He argues that they will have to spend far more than they saved to repair the damage and raise their profile to pre-recessionary levels.
However, Meikle also points out that some marketers have been able to use more rigorous measurement of return on investment to defend their budgets from financial departments looking to reduce overheads. He said: "It has always been difficult to justify increasing marketing spend, but when you can prove the investment pays off, confidence increases."
Several brands substantially increased their adspend during 2009. For example, discount supermarket Lidl raised its marketing investment by 87% year on year, to just under £23m. BMW and NatWest also defied the downturn, increasing their spend 56% and 64% respectively.
Moreover, those marketers with a budget to spend also benefited from a significant discount as many media owners – particularly those with fixed-inventory offerings – were forced to slash their rates. In addition, these brands had the advantage of facing less competition for prime advertising positions.
Neil Johnston, head of buying at OMD UK, said: "Price deflation has created an opportunity for brands. The cost of entry for TV and outdoor has fallen dramatically."
One brand making the most of advantageous media rates was insurance group Aviva, which increased its marketing spend by 87% year on year as part of an ambitious rebranding campaign.
Sally Shire, Aviva's group brand development director, says that the downturn made introducing a change of name for the business much less expensive than it would have been in a normal year.
She said: "Media was much cheaper, we got cut-through faster and, in terms of outdoor, our posters often stayed up for much longer than the period we'd paid for. So we spent less on advertising than we'd expected."
Shire also claims the effort has paid off: "We've seen a huge rise in awareness levels of the Aviva brand, achieved ahead of all our internal targets, so our investment has served us very well."
Against the tide
Sky also bucked the downward trend for adspend. Lucian Smithers, the broadcaster's director of brand strategy and communications, says the increase in its marketing budget reflects its commitment to investing in the brand. He said: "The HD story needs to be told, more people are spending more time at home and our product is an audiovisual one, so we need to invest in it."
While refusing to be drawn on whether Sky's marketing spend will increase again in 2010, Smithers adds that investing in the brand remains a key strategy.
However, despite the numerous case studies supporting this point, the message that adspend should be maintained during the recession to build and sustain brand awareness does not always get through.
In 2009 media owners suffered as advertisers not only reduced their overall marketing budget, but were also reluctant to commit to long-term investment.
This unwillingness to commit is the result of continuing uncertainty about how strongly the UK will emerge from the downturn. Some figures in the industry are reporting a strong start to 2010, but any optimism is tempered by caution.
Johnston said: "Demand is rising and the cost of outdoor advertising is rising, but no one thinks that the recession is over and done with."
Analysts have criticised the media industry for failing to accurately predict the shape and scale of the downturn, instead relying on forecasts that simply justify its own business models.
A report conducted by BofA Merrill Lynch Research suggests that marketing directors should take a more bullish stance on the recovery in 2010.
The investment bank predicts that the ad recession will be V-shaped rather than U-shaped and that the recovery will exceed expectations, with European ad growth of 3.8% in 2010, rising to 6.8% in 2011 and 6.3% in 2012. It also believes the economic forecasts are too low.
Regarding the UK market, BofA Merrill Lynch Research challenges a prediction by ZenithOptimedia that spend will decline by a further 2% this year, followed by a 1.1% increase in 2011. Instead, Merrill Lynch predicts 3.1% growth in 2010 and a 5.5% increase during 2011.
Tempered revival
However, the report noted significant negative pressures on the recovery, with ebooks emerging as an important theme, creating uncertainty in the publishing industry, while the increased supply of media and audience fragmentation will continue to result in ongoing price deflation.
It also notes the trend toward paid-for content and predicts that structural pressures could lead to more radical changes to business models, as traditionally ad-funded media look to build extra revenue from paid-for services.
Sue Unerman, chief strategy officer at MediaCom, said: "The majority of people don't think the media marketplace is going to get a lot darker but I'm not sure about seeing the light at the end of the tunnel. Demand is coming back, the (football) World Cup is around the corner and people want things to get better."
However, the insecurity remains and it seems that, just as during 2009, this "lack of visibility" will continue to hamper the advertising recovery in 2010.
Methodology
All figures are estimated costs based on factors including rate card, industry discounts and viewing figures. They refer to display advertising only.
The year-on-year change in outdoor adspend appears high due to a change in the way the industry reports information. The Outdoor Advertising Association now funnels data through Key Systems, which collates and harmonises the information. Direct mail and internet data is one month behind, due to collation of full-month panel data.
Full details of the methodology used are available from Nielsen. Data cannot be reprinted without prior permission from Nielsen.
Media channels – How they fared
TV and outdoor media owners both suffered during 2009, with outdoor particularly hard hit by a 14% year-on-year decline in adspend.
Nick Parker, commercial director at outdoor agency Kinetic, says the decrease has mainly been driven by price deflation.
He said: "If you look at brand count, the number of different advertisers using outdoor has fallen by about 2%. Media owners took decisions very early last year to lower prices."
While print media owners can simply reduce the number of ad pages in their titles, there is less flexibility for broadcasters and outdoor companies.
Sue Unerman, chief strategy officer at media buyer MediaCom, says that content makers have been forced to focus much more closely on the commercial demands of the market.
She said: "Whereas broadcasters once kept brands at arm's length, they are now asking for brands to collaborate on advertiser-funded programming."
However, it is not all bad news. Cinema advertising bucked the downturn with adspend increasing by 4.9% year on year.
Media agencies suggest that 2009 was the year when cinema truly became a broadcast medium. Not only were admissions up – meaning that brands could reach a wider audience – but the number of brands using cinema also increased.
Advertisers that had previously shied away from cinema due to misconceptions that the medium worked only for big-budget campaigns embraced the platform.
The advent of 3D technology has also given brands such as Sky the opportunity to invest in a new format.