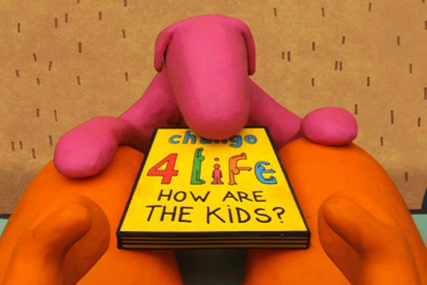 In a market where advertising bodies are berating brands that will not 'spend through the recession', the latest annual spend figures offer some pleasant surprises.
Despite the pervasive gloom that has dominated the headlines, supermarkets, banks, online services and electrical goods brands strongly boosted media spend in 2008. This was not enough, however, to save the total ad market from a serious decline. Notably, even those brands that have maintained or increased their spend in 2008 are expecting to get more for their investment, leading some media agencies to speculate that the downturn may have a longer-term impact on media spend than previously forecast.
Not surprisingly, car brands, retailers, media and telecoms companies, as well as FMCG brand owners, slashed budgets last year, according to our survey of adspend among the top 100 advertisers, conducted exclusively for Marketing by Nielsen.
The findings reveal a mixed picture for 2008. Overall UK spending on advertising, excluding online and direct marketing, fell by 4.9% year on year to £8.7bn over 2008. However, the falling media budgets were far from uniform, and some brands responded to the economic crisis by increasing their spend.
Ad revenues held up well in the first half of the year, but things turned ugly in August, while Lehman Brothers' crash in Sept-ember sent the media market into a tail-spin in the last quarter. Many analysts expect the downward spiral to accelerate this year, with falls of up to 15% forecast for 2009.
At the top of the table, the UK's number-one advertiser, Procter & Gamble, slashed its 2008 adspend by more than 10% to £179m; its TV budget was down by more than 13%. This narrowed considerably the advertising gap between the company and its house-hold goods rivals. Unilever, the UK's third-biggest spender, increased its spend by 3.6% to £148.6m, while, Reckitt Benckiser, the fourth-biggest advertiser, increased its ad budget by 2.4% to £91.7m. P&G's UK marketing director Roisin Donnelly declined to comment on the fall in adspend. However, one media buyer attributed the decline to 'timing', rather than evidence of a broader retreat from advertising by P&G.
Meanwhile, Reckitt Benckiser's UK marketing director for household and personal care, Phil Thomas, a former P&G executive, says that maintaining adspend is integral to the company's strategy for boosting market share in the downturn. In 2008, Reckitt put 12.5% of net income back into brand support. 'Typically, we reinvest about twice as much of our sales back into marketing as do our competitors,' adds Thomas.
He claims that the company has found from previous downturns in other markets that maintaining above-the-line spend is especially important in a recession and is a vital tool in brands' fight against own-label. Thomas adds that the group is pushing ahead with a strong innovation program-me in 2009 and will continue to invest heavily in advertising.
Another big rise in FMCG advertising came from Kellogg, which increased spend by 8%. This growth was buoyed by its increased spending on cinema, up 822% year on year to £7.25m and a rise in outdoor promotions. Kevin Brennan, Kellogg's marketing director, says its 2008 spend was also boosted by investment in promoting nascent products such as Special K Oats & Honey and snacks such as Special K Mini Breaks.
However, according to Brennan, it will be difficult to predict how spend will fare this year, as media deflation means that the company will be able to increase impacts for a lower spend. 'We are keen to take advantage of a declining market,' he says. He is not alone, with almost two-thirds of marketers agreeing that they expect to pay agencies less for their services over the coming year, according to Marketing's reader survey. Kellogg is rolling out ads emphasising the strength of its brand against own-label, with an execution reminding people that its products are the 'genuine article'.
'The recession requires that we respond to consumer needs slightly differently, emphasising value and the balance between quality and price,' adds Brennan.
Controversially, the biggest increase in spend last year came from the government, with the COI's budgets rising by £29m, an increase of 20%. If spend from the Department for Trans-port is added to the COI's total, central government is by far the UK's biggest advertiser, with a spend of £195m last year. Â
The COI declined to comment on the Nielsen figures, although deputy chief executive Peter Buchanan says: 'Government campaigns aim to maximise return on investment and save public money.' He claims, for example, that the £21m Home Office crime reduction campaign has saved the criminal justice system £590m.
The economic shockwaves of the past 18 months have led to some unexpected patter-ns in advertising spend. Despite their deep problems, many banks have increased their ad budgets significantly - particularly those worst affected by the crisis, as they attempt to rebuild consumer trust. When the headlines are negative, it seems there is nothing like paid-for advertising to get a brand's message across to wary consumers.
Two brands from the partly nationalised Lloyds Banking Group - Lloyds TSB and Halifax - both hiked their 2008 adspend. Halifax, which had to be rescued last year as it came close to collapse, boosted its budget by more than 50% to £27.5m. Its spend on outdoor advertising grew by more than 8000%, to nearly £8m in 2008 from less than £100,000 in 2007. It seems the damning headlines surrounding its troubles necessitated heavy advertising on posters, which avoid the risk of running amid negative editorial comment.
That said, Halifax boosted spend on press by 150% to more than £7m. Both Lloyds TSB and HSBC also bolstered spending, by more than 20%, while Barclays was up almost 3%. Abbey and RBS-owned NatWest both suffered from slipping budgets, while LV Group, the pensions and savings company, nearly doubled its spend. Financial-services comparison site Gocompare.com hiked spend by 135%, and moneysupermarket.co.uk did so by nearly one fifth.
Paradoxically, the downturn in the economy has also led to an increase in spend among the big supermarket groups, which continue to battle over who can shout the loudest about being the cheapest. The fierce price war sparked by the crisis led to a frantic outpouring of advertising.
The big five supermarkets unleashed a £55m increase in adspend as they battled to attract shoppers. Asda hiked spend by almost 50% to £75m, an increase matched by high-end supermarket Waitrose. Tesco boosted its budget by nearly a quarter, with strong increases in outdoor advertising, as it ran tactical six-sheet posters announcing price cuts. Even discounter Aldi raised its spend by 10% to £16m. In contrast retailers such as Marks & Spencer, Argos, PC World and Boots cut spend.
Car trouble
The automotive industry bore the brunt of the downturn, slashing ad support as sales fell by up to a third. Vauxhall, the UK arm of US car giant GM, cut its spend by 24%. However, the integrated communications manager of GM UK, Peter Hope, says this was partly because ads to back the launch of its Insignia model occurred at the end of the year. He claims adspend is falling in line with sales but believes there are opportunities for striking good deals.
'You have to keep agile and responsive. We will be looking to keep our share up. Media companies are suffering, as we all are, so there are deals and opportunities out there.' He adds that there has been no freeze on ad budgets by GM.
Adam Smith, futures director at media buyer Group M, estimates that UK advertising, excluding the internet, was down 9% for 2008 and will fall a further 15% in 2009. 'There have been worse years than 2008, but taken together with 2009, we are seeing an unprecedented contraction in traditional media,' he says.
Smith believes the UK's advertising market is taking the biggest hit among the G7 countries. This is partly because its online ad scene is the most advanced in the world, so brands are apportioning more budget to online. 'We have no right to believe advertising will keep growing for ever,' says Smith.
If advertising can be described as the weather vane of recession, last year's figures suggest there may finally be some rays of sunshine peeking through the darkening clouds of the downturn. N
Methodology
All figures are estimated costs based on a number of factors including rate card, industry discount factors and viewing figures. Figures are for display advertising. Outdoor data year on year appears higher due to a change in the way the industry reports data. The OAA (Outdoor Advertising Association) now funnels all data through Key Systems which collates and harmonises the information. Direct mail and internet data are one month behind due to collation of full-month panel data. Full details of methodology
are available from Nielsen. Data cannot be reprinted without prior permission from Nielsen.
Focus on media spend
Some of the cheapest media rates since the 80s are opening up a world of opportunities for brands that have previously shied away from television advertising. The decline in revenues has forced down the price of TV spots and space in news-papers and outdoor sites, leaving the door ajar for brands to strike imaginative deals.
'There are opportunities for lapsed brands to turn up the volume, for regional brands and those that haven't seen the light of day for years to start advertising again,' says Chris Locke, UK group trading director at Starcom.
One example is Lastminute.com, which returned to TV advertising last month after a four-year absence, taking advantage of the lower rates. 'If you can think it, media owners will do it,' adds Locke. He says media bartering is one way forward. In one deal, a car company swapped product for media space by running a car giveaway competition. The TV station made revenue from the competition phone lines and the car brand was able to promote its model.
However, as media costs decline, advertisers are playing a waiting game, says Richard Oliver, who buys TV ad spots for Universal McCann. Brand owners will cut adspend in line with declines in media revenue. If ITV revenues fall 15%, the top advertisers will slash their spend by a similar amount.
The best-performing medium last year was cinema. Film releases with strong fem-ale appeal, including Sex and the City and Mamma Mia!, encouraged brands such as Kellogg's Special K to invest in the channel.
Unilever UK & Ireland communication manager Richard Brooke, says: 'Generally, we can expect advertisers to invest proportionately less in cinema in 2009, as people are cutting discretionary spend and spending more evenings at home. Perhaps bus-shelter ads might increase at the expense of taxi ads.' The crucial thing for Unilever, he adds, is to continue using consumer insight to create high-quality and relevant advertising.
The downturn in spend is potentially good news for advertisers. They can get the same impact for a lower spend or maintain budgets and reach more consumers. One drawback is that lower ad revenue is forcing cuts in editorial budgets.
However, if the downturn forces people to stay in, this could mean more time spent in front of the TV and a stronger impact for TV advertisers. The overall picture may look gloomy for the top 100 advertisers as they are forced to prune budgets, but bright spots can be found.