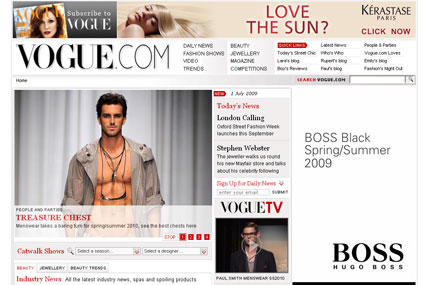 Bilefield, who starts on 13 July, replaces Stefano Maruzzi, who has left the company to return to his native Italy.
He will report to Jonathan Newhouse, chairman of Condé Nast International.
Bilefield, formerly the chief executive of an open source advertising platform OpenX, will become a member of Condé Nast International's five-person executive committee.
He was also an executive at Skype, the internet communications company, where he led global business development and ran its European operations. Prior to that, Bilefield held a range of senior commercial and general management roles across Yahoo's European businesses.
His first digital venture was UpMyStreet.com, a local information company, which he co-founded in 1998 following a successful career in the investment banking division of JP Morgan Chase.
Condé Nast International Digital encompasses the organisation's new media operations outside the US, including Great Britain.