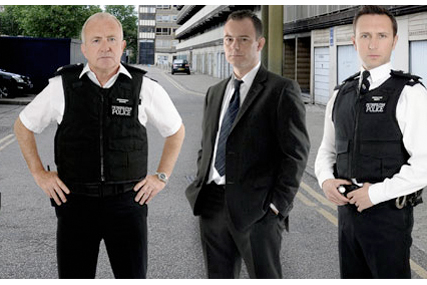 'The Bill' followed police operations at the fictional London police station Sun Hill for 26 years, over nearly two and a half thousand episodes, and helped launched dozens of acting careers.
Speaking at the Edinburgh International Television Festival on Saturday, ITV director of television Peter Fincham dismissed suggestions that the end of 'The Bill' was a sign of ITV moving away from scripted drama.
Fincham said: "The longer a programme runs, the bigger it is when it comes to an end. We're now commissioning a lot of drama – there will be a lot of new drama this autumn."
Although 'The Bill' moved from twice-weekly episodes at 8pm, to once a week at 9pm earlier this year, Fincham said this had not been an early sign of its end, but a reflection of other demands on the schedule, such as peak-time international football.
Last night's offering, 'The Bill: Respect (Part Two)', an hour-long episode between 9pm and 10pm, commanded a 19.3% share of the TV-watching audience.
Despite the publicity surrounding 'The Bill', BBC One held its own during the crucial 9pm to 10pm slot with an average audience of four million tuning in to watch the star-studded thriller 'The Deep', a 17.5% share of the audience.
'CSI: Miami' was the third-most-watched show between 9pm to 10pm, with an average audience of 1.97 million people, an 8.6% share of the audience.
Channel 4's 'The Hunt for Britain's Sex Traffickers' had an audience of 1.9 million people, an 8.3% share of the available audience. A further 172,400 people watched the show on Channel 4+1.
'Zimbabwe's Forgotten Children' on BBC Two managed an audience of 1.05 million people, a 4.8% share of the available audience.