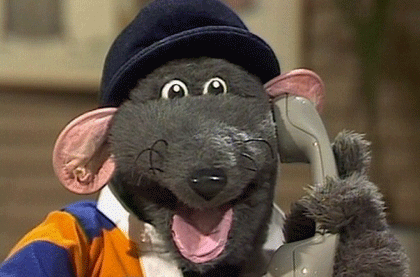 Birds Eye is setting up a Facebook page where the rodent will host an 80s quiz offering branded space hoppers as prizes. He will also be used in a series of interviews to 'pr' the launch.
The Roland Rat license is owned by Bulldog. The character originally appeared on ITV breakfast show TV-AM and was credited with raising its viewers fo 1.8m from 100,000.

Supermousse was axed by Birds Eye in the late 80s. Now it is looking to take advantage of the current popularity of relaunched 80s foods such as Cadbury's chocolate brand Wispa.

However while Wispa's relaunch was instigated by a 14,000-strong Facebook group, the backing for Supermousse has taken a lower profile.

There is a 'Bring Back Birds Eye Supermousse' Facebook group however at the time of writing it only has four members. Of these one has posted a message claiming he has bought the relaunched product in Asda and it is not the same as the 80s original.

Roland Rat has made a slightly more successful comeback. Since the character's heyday he has appeared in Ashes to Ashes and a new series 'RAT66' is currently in development.

He also appeared on The Weakest Link, losing out to Soo of 'Sooty and Sweep' in the final round.