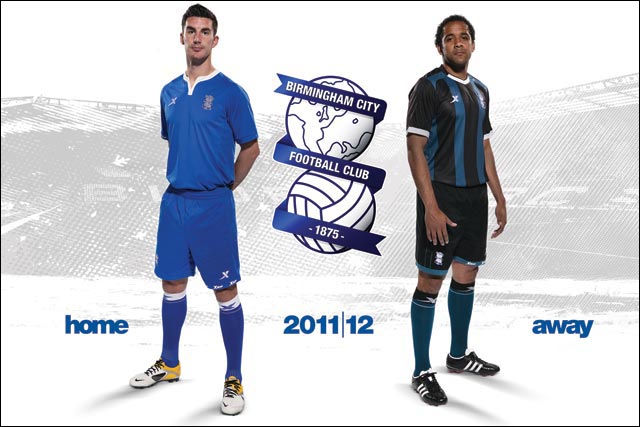 The move by Birmingham City marks a change from normal footballing convention, which usually involves a brand sponsoring a club's shirt for at least the duration of a season.
The Birmingham club, which was relegated from the Premier League at the end of last season, will play its first match of the new season on 6 August.
A source close to the club said it had "several irons in the fire" regarding potential sponsors, but would not disclose further details.
Its shirt sponsor for the past five seasons has been F&C Investments, the financial company.
Middlesbrough and West Bromwich Albion (WBA) have previously employed a similar strategy of match-by-match sponsorship.
Ian Dutton, Birmingham City's commercial manager, said: "The commercial team have been working hard since relegation to find a suitable brand to work with the football club and, unfortunately, we had a number of offers that didn't match the price that we valued our shirt sponsorship to be."
The club, nicknamed the Blues, said it had sounded out Middlesbrough and WBA before making the move.
Blues executives believe the move will give the club added flexibility and will mean it can build stronger relationships with the local community and charitable organisations.
Birmingham has undertaken initiatives in the past with McMillan Cancer Care.