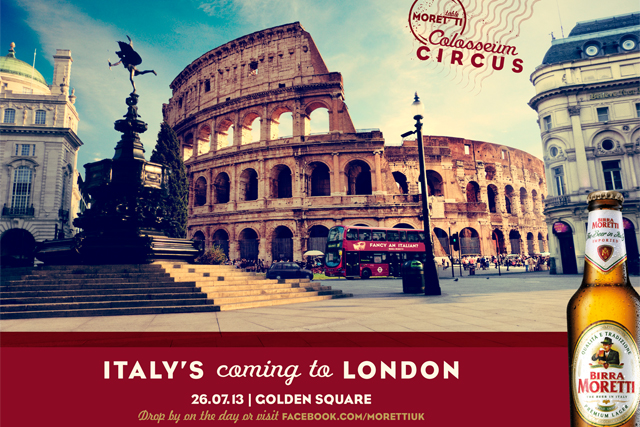 On Friday 26 July, 'Italy Live', created by agency Aesop and live digital event company Drive, will allow consumers in Soho's Golden Square to dine with those in San Gimignano Piazza.
A big screen positioned on the side of the London site will display the piazza to create the impression that the Tuscans and Londoners are dining with each other. To join the diners of the two squares further, chefs will prepare identical food and serve it at the same time, accompanied by a bottle of the Italian beer brand.
The event is being promoted by press and outdoor advertising, PR and trade promotions.
James Woodman, the Birra Moretti brand manager, said: "Aesop has come up with a unique event which wholeheartedly captures Moretti's authentic Italian approach to three of life's great simple pleasures: great beer, great food, great company."
A Facebook prize draw, created by specialist agency A Little Bird, has generated more than 850 entrants.