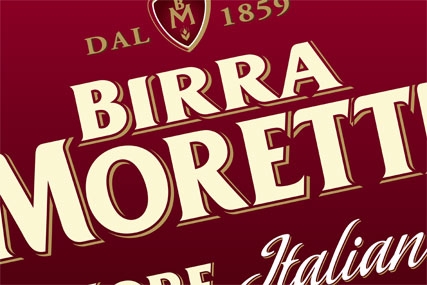 The campaign, which has been created by marketing agency Space, covers promotional activity, advertising and sponsorship. It is aimed at driving awareness and sales among its core consumers, 20- to 40-year-old men, and distribution among trade.
To drive awareness of Birra Moretti being the authentic Italian beer and an accompaniment to Italian cuisine, Space has developed a brand ambassador partnership between the lager and Italian chefs, Katie and Giancarlo Caldesi.
They will produce recipes, which are cooked with or pair well with Birra Moretti and host numerous events within their cookery school and restaurants.
The Caldesi's partnership will be unveiled at La Dolce Vita, the Italian lifestyle show held in north London on 11 - 14 March, where Birra Moretti will be the official beer. The brand sponsorship of the event will be promoted through a press campaign ads.
Jason Wills, senior brand manager, world beers at Heineken UK, said: "The sponsorship of La Dolce Vita and our new partnership with the Caldesi's will reinforce the brand's quality credentials and underline the association between Birra Moretti and everyday Italian life among our UK target audience."