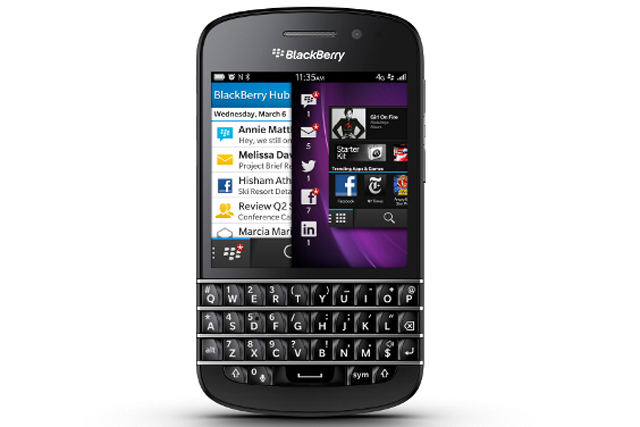 The phone maker officially announced it is changing its name from Research in Motion to BlackBerry as it launched its new phones this afternoon.
Chief executive Thorsten Heins introduced two new BlackBerry phones the Q10 with its traditional Qwerty keyboard, and the touch screen Z10.
Of the Z10, Heins said: "This is the most beautiful BlackBerry we have ever launched. I can't wait for you to try it out. We knew a large beautiful display was important. This is the window into the BlackBerry 10 experience."
According to BlackBerry, the new devices and BlackBerry 10 software were designed together. At the core of the BlackBerry Z10 is BlackBerry Flow, which refers to the fact that you don't have to seek information on your device. Instead, it's delivered to you within thumb reach, so you can take action quickly and easily.
Both new phones come with a faster browser and a range of new apps that were not previously available.
The BlackBerry Z10 is has a specially designed screen for precise touch input, so typing on the BlackBerry keyboard can be faster and more accurate. The BlackBerry Z10 screen also uses the latest technology to ensure images are sharp, clear and incredibly vivid.
Take a look at the new phones as detailed in our Storify from today's press conference.