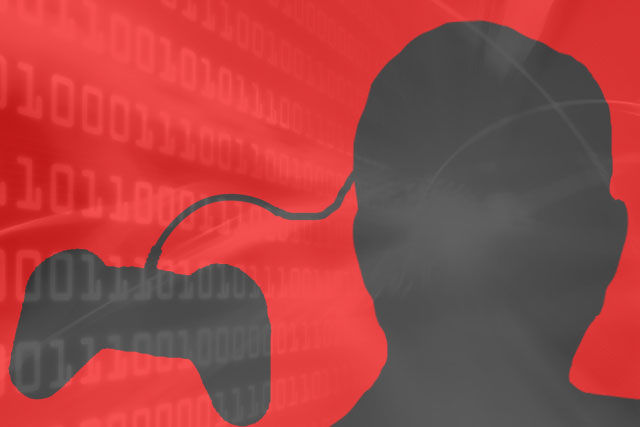 Quick introduction to gamification



Gamification is when game design techniques (or "game mechanics") are used to create or to alter non-game structures or processes.
Game mechanics are particular techniques or methods that have been used to make games. Some examples of game mechanics are playing cards, levels and aim (as in aiming at a target).
A game is a structured experience with goals and rules that was created to be fun.
There's a lot of hype about gamification, some level-headed debate, and a fair amount of backlash too.
Regardless, the evidence that gamification can work is slowly building up (see here and here).
But there's a big problem: gamification is being done the wrong way.
At the moment it is flabby, narrow-minded, and disorganised. We may be seeing signs that it is working, but it can be made to work a lot better.
So why is gamification not working as well as it should? It's not that game mechanics don't work, because they do.
The problem with gamification is that it involves looking at a single source of inspiration and finding ways to use it.
That's great for the gamification salesmen, but not so good for their clients.
What clients need is a broad range of inspiration, with clarity about what works and how.
There are three main problems with gamification: flabbiness, narrow-mindedness and disorganisation.
I will explain each of these and then propose an alternative system, one that still helps us to use game mechanics, but does so more effectively.
This new system will be based on what is good about gamification - that game mechanics can help us to influence behaviour.
It is this ability to tap into psychology that must be preserved and enhanced.
Problem 1: Gamification is flabby
This may sound obvious, but we really need to make clear which game mechanics are useful and in what circumstances they are useful.
If you search for game mechanics, you will find long lists of them including things like 'playing cards' and 'turns'.
These may well be important structural components for game designers, but they do not help us tap into human behaviour.
There are also a number of other mechanics that are effective, but don't tell us anything new.
The heart of the problem here is that games, adverts and websites are all made with the intention of tapping into psychology to get people to do things.
People from a range of disciplines have been playing with the same psychological building blocks for a long time.
The result of this is that some game mechanics are quite familiar. Trophies as status symbols? A bit like medals in the military.
Okay, so what's the problem then? I don't want to quibble over who invented 'badges' first, but the overlap is important.
How do we judge how useful gamification is if we can't say what it has added to our understanding?
We don't want a situation where we spend too much time with an idea because it sounds like it has given us more than it really has.
We need to cut away the fat, and leave behind only what is new and useful.
Problem 2: Gamification narrows our vision
Games are man-made tools for creating fun, and the good ones do this job very well. But game design is just a small window into the world of behaviour and psychology.
There is so much more.
If we focus on gamifying something, the danger is that we will neglect other useful methods because we are thinking about the problem in a narrow way.
That's not to say that by embracing gamification we will immediately forget everything else we know, but we want to do everything we can to open our minds and incorporate all possibilities.
Who knows where you will find inspiration next? For me, the last gem came from the world of colonoscopy.
According to some research carried out in 2003, patients will be more likely to have a painful but necessary medical procedure if the last time they had it the process was elongated to include a superfluous period of lesser discomfort at the end.
How interesting - I wonder if this would also be true of pain points in digital consumer journeys.
However, what we shouldn't do is start colonoscopifying things. We can learn from the film industry, the natural world and the dynamics of social groups, but we do not want to start filmifying, biologifying and socialifying.
Such itemisation of our sources of inspiration encourages us to approach tasks in the wrong way.
Problem 3: Gamification is disorganised
At the moment gamification is a like a big bag of game mechanics.
In that bag we have some useful methods and some that are not useful. We can solve problems one and two by taking the mechanics that aren't useful or new out of the bag, and putting useful methods from other sources of inspiration into the bag. Problem three is the bag itself.
I'm not saying that gamification companies just reach in blindly and pull something out, but there is a lack of a clear structure.
These methods should be organised in a way that tells us what they do and what their effects are on people.
However this structure is put together, it should be done in a way that makes it easy to create the best possible solutions.
A new system - not gamification, but better
No good comes from trying to knock down ideas unless you make an effort to build something in their place.
The new system must solve the three problems.
So it must contain only those methods that help us tap into psychology, it must contain useful methods from as many sources as possible, and it must have a structure that makes it easier to create good solutions.
For me, this last point means a structure based on the psychology that these methods tap into.
To create this structure we need to know something about the psychology of motivation. There are existing models out there, such as Professor Steven Reiss's 16 basic desires and Maslow's hierarchy of needs.
Either of these is a good start, but they contain categories that aren't relevant to this task.
So, based on their models, I have created five of my own categories. They are not exhaustive and there are other legitimate ways to categorise these ideas.
But the important thing is that they are based on psychology and they are relevant to the points of interaction between people and brands.
The five categories are fun, novelty, social wellbeing, fear and confusion.
Below are five diagrams, one for each category. In these diagrams, insights, from game design and elsewhere, are grouped in terms of the psychology that they tap into.
Click the diagrams to enlarge.
Fun

Fun is a tricky concept to pin down, and is usually explained with something along the lines of 'I know it when I see it'.
One thing we know for sure is that it's a potent means for influencing people. If an experience is fun, people will be motivated to do it, perhaps repeatedly.
Getting people to do this something may be the goal itself, or the goal might be to expose them to a message in the process.
Fun is an area where insights from game design can be very useful (game design insights are outlined in orange).
Novelty

Reiss refers to this idea as curiosity. Novelty provides people with pleasure, whether it is through new information, new places, new people or new experiences.
It is one of the reasons why people read the news and why they visit foreign countries.
Social Wellbeing

Social wellbeing refers to a collection of needs relating to the individual as part of a social group. Reiss called these needs social contact, acceptance and status.
Fear

Fear is a negative emotion, and as such is something that we want to prevent, rather than create.
Neither Reiss nor Maslow talk about fear directly, but they do mention tranquillity and safety.
Confusion

Confusion and fear can lead to one another, but they appear to me to be distinct.
Confusion is the result of the wrong amount, type or quality of information being provided.
Joseph Kay, planner, LBi