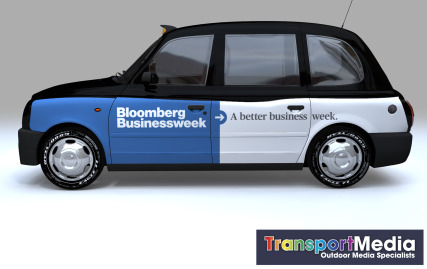 The 12-week campaign, developed by JWT, will also focus on a series of tailored print and online ads across media and national press titles.
The blitz is supporting the relaunch of Businessweek, as it looks to take the fight to rival Reuters.
Further advertising support will appear on taxi sides throughout London, and via sampling of the new-look magazine.
Businessweek will also be a lead sponsor of the Campaign Cannes Global Power Book, which will be distributed at the Cannes advertising festival in June.
Jonathan Foster Kenny, vice-president, international sales at Bloomberg Businessweek is responsible for the title's commercial opportunities in Europe.
Financial news and data provider Bloomberg purchased the US business title last year from McGraw-Hill.

The magazine's new masthead has been rebranded as Bloomberg Businessweek, while the magazine has undergone a page-to-page redesign.

The price of the weekly title will remain at £4.99, but average pagination is to be upped from 54 to 66 pages per issue.

Editor Josh Tyrangiel said the revamped mag would boast a "more contemporary" feel with "more use of colour" and greater focus on international stories.