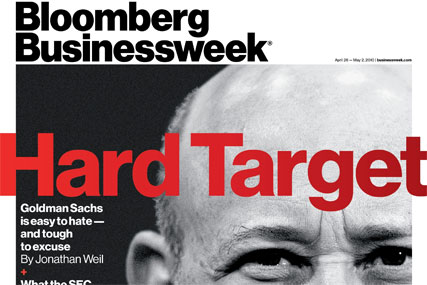 The move to publish a series of brand extensions comes as Bloomberg Businessweek plots to grab readers from rivals Fortune and The Economist.

Bloomberg purchased Businessweek from McGraw-Hill last year and has since relaunched the title in the UK, supported by an advertising blitz.
The country-specific reports will focus on leading industrial countries, kicking off with Germany.
They will offer readers editorial copy, infographics and interviews with key players in the country.
The first report – published globally – will hit shelves on 4 October, around the time of the 20th anniversary of German reunification.
The magazine will subsequently publish between six and eight country-specific reports, likely to include the UK next year. The reports will run between eight and 16 pages in total and will also be featured on Bloomberg TV, Bloomberg radio and Bloomberg news.
Josh Tyrangiel, Bloomberg Businessweek editor, said: "We draw on an unrivalled number of locally-based journalists – more than 2,300 news and multimedia professionals in 146 bureaux across 72 countries – giving us the scale and resources to bring readers rare access to the CEOs, CFOs, dealmakers, industrial leaders, and politicians of these leading countries."
Bloomberg Businessweek is sold in a number of UK outlets, including WHSmith. It has a total of 1,700 reporters and a global circulation of around 920,00.
Separately, Bloomberg has revamped its Bloomberg Markets title, which goes out free to subscribers to its information terminals. It will be supported by a trade campaign created by JWT.