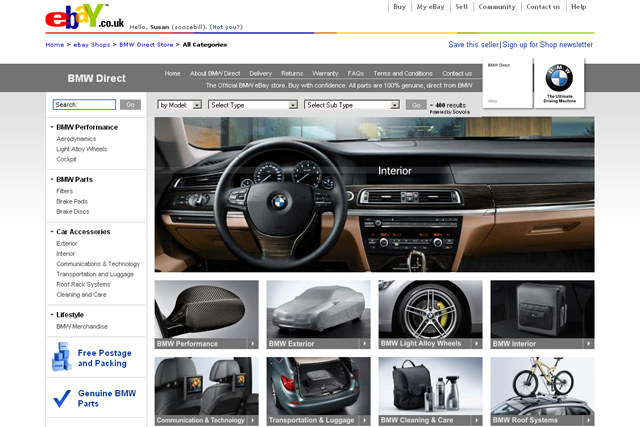 BMW claims to be the first carmaker in the UK to sell directly through eBay UK.
From today, 'BMW Direct' will be selling parts and accessories, such as brake discs and car care products, which would have previously only been available to purchase from BMW dealerships.

BMW will also be selling merchandise from the store.

Carl Sanderson, general manager of aftersales development at BMW, said: "We recognise that there are customers who wish to buy BMW products but do not necessarily want to travel to a BMW dealer to make a purchase. As such we see eBay as the perfect solution for them.

"By embracing this modern retailing approach, we believe we can engage with and satisfy a number of additional customers through what is a new retail channel for BMW," he said.

Motoring has become a major focus for eBay and in September last year it launched a Motoring Services Hub, which offers car-related products and deals from partners including Confused.com and Warrantywise.

According to eBay, motor parts and accessories is one of the most popular categories among its 96 million worldwide users.

It receives over 600,000 searches for BMW every month, according to Angus McCarey, UK retail director of eBay.