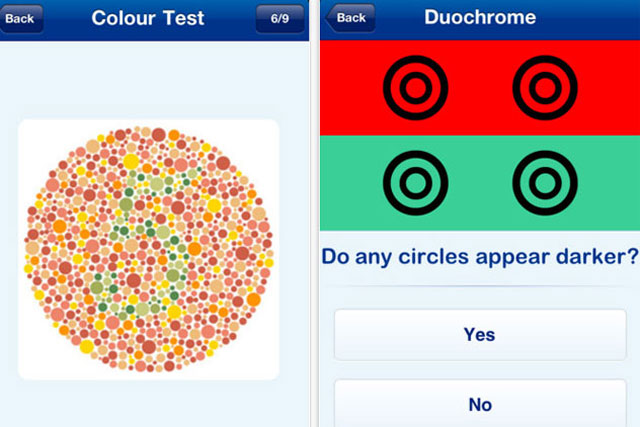 The Eye Check app allows users to carry out some of the checks done by a professional optometrist.
Boots says the app is designed to encourage people to look after their vision and eye health, but does not intend the app to replace routine check-ups with a professional.
The Coca-Cola Christmas app, which allows the creation of virtual snow globes, continues to climb steadily, but could not compete with the surge in popularity of the 'Eye Check by Boots' app.
Argos returned to the chart this week with its app that allows consumers to check stock and reserve items at the store of their choice until the end of the following day.
It was recently given an update that includes an automatic reminder and reservation history.
The chart is powered by analytics app PositionApp developed by Ustwo, with non-commercial branded apps removed.