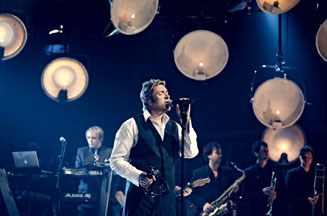 The books, magazines and entertainment retailer will use the sponsorship idents to introduce the strapline 'Let's escape' and an image of a but­terfly made from the page of a book, which will also be used in-store.
The idents were created by Proletariat, part of the Media Circus Group. They will also feature on the Sky Arts website.
Peter Newbould, commercial director at Borders UK, said the activity would form the bulk of its marketing activity this year. However, the retailer has also been involved in promotions with newspapers, such as when it gave a free Green & Black's Easter egg to buyers of the Sunday Telegraph in-store.
Borders' longest-standing partnership is with Starbucks, which has a branch in each of the book chain's 41 UK stores.
Sky Arts 1 airs a range of contemporary arts and culture programming, including a nightly music slot, Centre Stage, and cultural quiz show What the Dickens. Some programmes are also shown in high-definition on Sky Arts 1 HD.