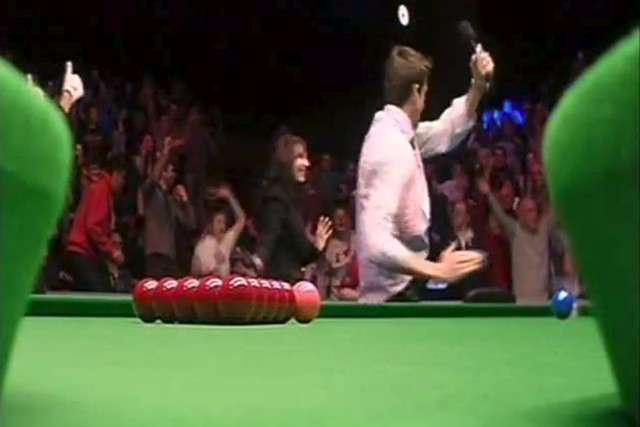 Part of a drive to show the lighter side of the sport... it has worked well

6 / 10
World Snooker: Welsh Open Harlem Shake
A month after the meme started, we are reaching a point where we have probably seen every possible variant of the Harlem Shake clip - people performing a dance skit to Baauer's track of the same title.
As Marketing went to press, a search for 'Harlem Shake' on YouTube produced more than 250,000 video results, and the site estimates 4000 new Harlem Shake clips are uploaded every day.
Marketers with brands of all sizes can chance their arm with this trend. World Snooker, the global governing body for the sport, made its own Harlem Shake film during the Welsh Open in Newport with players, officials and even the cameraman getting involved. The film, which has attracted more than 1.4m views, is part of a drive by the organisation to show the lighter side of the sport.
Should brands look to a one-season meme and participate in the trend? While following fashion can work, it's equally good to let some pass, too; nonetheless, in this case it has worked well.
Ones to watch: Viral hits from this week
Oxfam - Truth about women and chocolate
Code Computer Love has created a YouTube film for Oxfam International highlighting what it claims is unethical behaviour by chocolate brands toward women who grow and pick cocoa.
Mini - Daredevil Chicherit's full Mini backflip
Mini continues its stunt-film series with daredevil Guerlain Chicherit. This time the setting is the ski resort of Tignes, France; the challenge is to execute a backflip.
Sony Xperia Z on Three - User tested
In this film by Three UK, 'Baby Anya' demonstrates the toughness of the Sony Xperia Z by dunking the smartphone in water and giving it a bit of an all-round bashing.