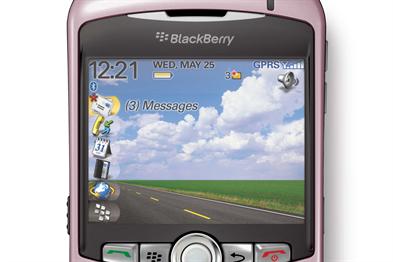 Last week millions of BlackBerry users were left without the ability to send and receive emails and texts because of server problems at the company's base in Slough.
The 'Blackberry blackout' was eventually resolved and service restored after three days of frustration for millions of users.
But what longer-term consequences will the service disruption have for BlackBerry, with the elder statesman of smartphones already having to up its game in a crowded marketplace that only last week welcome the new iPhone 4s?
The latest insight generated by Tpoll's online consumer panel shows that 30% of BlackBerry users either have already or are thinking about switching their smartphone allegiance because of the brand's network problems.
Some forum members, when asked what they thought about the brand's smartphones, responded by saying the outage would be "a real problem for BlackBerry, as it will undermine trust".
A great deal of loyalty to BlackBerry handsets remains, however, with 70% of users saying they would not change allegiance.
However, potential new customers could have been put off buying one by what they perceived to be a lack of communication and openness throughout the time the system was down.
"The recent dealings with the BlackBerry would put me off buying one," said one forum member. "People are not being told the whole truth about what is happening but paying for the service. A bit more honesty would go a long way."
Indeed, from being reasonably prolific on its Twitter feed with several posts a day, the company (@BlackBerry) posted only a single tweet on 11 October, stating that the delays were caused by a core switch failure in RIM's infrastructure and apologising for the inconvenience.
There was more bad news for BlackBerry from others who do not own one of its devices.
One contributor said: "I would not consider going back to a Blackberry now due to the problems early this week. I never had a problem in the two years I had my Blackberry, but I do now prefer my iPhone."
And this, from another, continued the theme: "I am disappointed that BlackBerry phones are not as good as previously thought. I will wait a little longer before I consider buying one, if ever!"
As well as the iPhone, other comments mentioned the Samsung Galaxy S2 and HTC as preferable handsets.
Business users were among the most frustrated, because the outage has affected their livelihoods.
The possible greater consequence is that corporates will lose their faith in its robustness.
Despite the negativity, however, BlackBerry seems largely to have come through its blackout with a loyal user base.
While one forum member admitted to "feeling very lost for a couple of days", they added "but I would still prefer my BlackBerry to any other phones on the market right now. I feel that the Apple products are so overcharged that I do not even consider buying one of their iPhones."
Others were very accepting of RIM's server issues. "I'm about to get a BlackBerry - network problems can happen to anyone."
Tpoll's online BlackBerry survey received 590 responses over a 5-day period.
Mark Ursell, chief executive, Tpoll