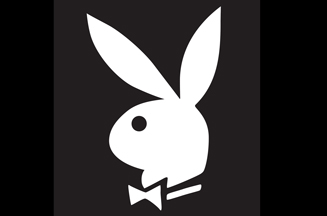 Ever since Marilyn Monroe bared all for Playboy's first issue in 1953, Hugh Hefner's irrepressible adult magazine has expanded into a globally recognised brand. Countless celebrities have posed for its centrefold, and the magazine has been published in more than 30 countries.
When titillation was difficult to come by, teenage boys lapped it up, collecting Playboy merchandise with the same vigour as they stockpiled back issues.
But, like a Playmate increasingly uncomfortable with the wandering hands of an old man, its readership has steadily abandoned Playboy for rival adult and lads' mags - and the internet.
Playboy's worldwide circulation now stands at just over 4m, well short of its 7m-plus peak in the 70s; about three-quarters of its readers are in the US.
Playboy Enterprises posted a net loss of $145m for the three months to December 2008, compared with a loss of $1.1m for the same period in 2007. Annual revenue for its publishing arm also fell, by 11% to $22m year on year, while the company expects ad revenue to fall by 27% this quarter. Hefner's daughter, Christie, resigned from her role as chief executive in December.
Now Playboy is considering either licensing out or even selling its iconic magazine. Will this strategy get the Bunnies bouncing once more? We asked Dan Bobby, managing director of agency Dave, which has worked on media brands including ITN and lingerie and sex toys brand Myla, and Sebastian Dreyfus, chief executive of Publicis Modem, which works with online media brands, for their advice.
Dan Bobby managing director, Dave
Interestingly, if you go back to when Playboy was launched in the 50s, the whole concept behind the brand was sophistication. It portrayed an aspirational lifestyle - the jet set, women, Champagne, clubs and gaming - which people, especially men, really wanted to associate themselves with.
The way they could taste a little bit of that lifestyle was through the magazine, which featured beautiful women and erudite articles and features. Lately, its forays into TV, video and online have made it very one-dimensional and difficult to tell apart from other pornography or titillation brands.
Sophistication and glamour rely on intrigue and mystery, not attributes that would apply to Playboy today.
I do think there are real grounds for optimism, however. First, it has an immensely recognisable global icon in the Playboy Bunny, which is a huge asset. More important, it has a latent idea that could yet be made relevant.
Remedy
Reinterpret the original concept behind the brand - glamour and sophistication. There are plenty of males who are drawn to the lifestyle. Make Playboy a brand for playboys.
Sever ties with Hugh Hefner. These days he comes across as quite sleazy, and certainly no longer personifies glamour and sophistication.
Understand the difference between brand and business strategies. Rebrand the porn channels and films. Disney owns Miramax, but it is not branded as such.
Make a big statement to demonstrate change, and reframe the magazine around sophistication and glamour by introducing big-name feature writers alongside the famous models.
Sebastian Dreyfus chief executive, Publicis Modem
To my young, naive self, Playboy exuded glamour: the unattainable Playmates, the LA mansion, the movie-star centrefolds. An 'adult' magazine for the discerning reader. I doubt it would mean the same to a young man today.
Hefner's mansion is sporting a metaphorical For Sale sign. Hefner himself seems to have lost his energy and relevance. And while the Bunny logo is ubiquitous, you're most likely to see it on necklaces and T-shirts on a grey Saturday in Croydon.
Magazine sales are on the slide and its UK audience is shrinking, as brands such as GQ and Esquire satisfy the audience's lifestyle needs, without the stigma. A plethora of websites satisfy their other needs quickly, anonymously and, in some cases, for free.
Across the Atlantic, interestingly, the Playboy centrefold is still a coveted spot. Timberlake has sung at the Mansion, MTV has 'cribbed' it and aspiring writers vie to publish their stories in its much-thumbed pages. So how can its tackier UK cousin recapture some of this Hollywood glamour?
Remedy
Overhaul the product range - exclusive brands don't indiscriminately splash their logo on duvet covers. Consider chic partnerships or high-end celebrity ranges distributed via an exclusive online boutique: see Agent Provocateur.
Introduce a UK brand ambassador who embodies Playboy characteristics in a relevant way (Russell Brand?).
Hefner's empire was built on press and TV - the 21st-century Playboy should use online and mobile to deliver content and a value exchange, focusing on utility and experience, both online and offline.