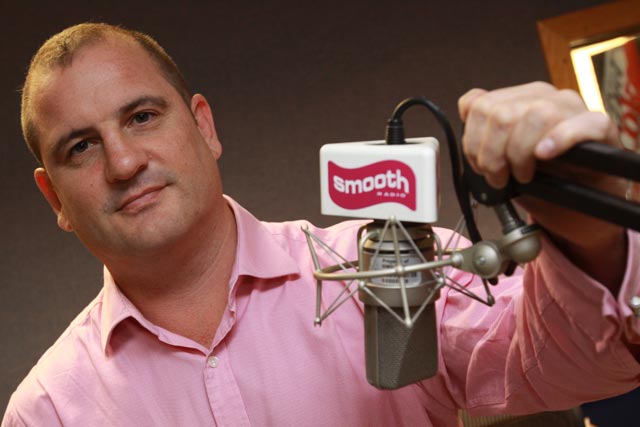 BrandMAX, the two-day summit and networking event for senior marketers, will feature the biggest names in global marketing and communications, brought together by Media Week and the Haymarket Brand Republic Group.
BrandMAX will focus on every aspect of the marketing mix and how to optimise ROI, and includes special breakout sessions focused on media.

Media Week: It's been a turbulent few years for the industry. How would you describe the media industry in 2011?
Gillespie and Jacobs: The perfect storm of a credit crunch, a revolutionary change in the way that people consume media and socially interact, allied to the new measurement techniques available to advertisers, has meant that the media industry is in a different space in 2011.
Interestingly, it has not been a diminution of interest in media brands, but a wholesale change in the way that they are consumed.
For a time, it felt that the online world of unlimited supply had upset the economics of traditional media scarcity, but now it is becoming more evident that a strong media brand can add layers of opportunity for consumers and advertisers alike.
The "new" digital platforms are more like an aid to extending brand presence than a media threat.

As a media owner, what is the big issue facing your sector?
Let's start with the issue NOT facing the radio sector. Radio has the largest audience it has ever had, interaction is at an all-time high (aided by new digital channels in social media) and there are much clearer radio brands in the market than ever before.
The challenge for radio groups is to prove the value of radio's depth of relationship and interactivity with its audience, rather than just sell commoditised scale.
Radio creates an intimate and passionate environment for listeners.
A traditionally broadcast medium, radio elicits significant relationships on a daily basis, whether that be around artists, competitions or editorial features. We create thematic interaction that, when segmented as data, can be extremely valuable to advertisers.
There is one other significant challenge that radio has historically struggled to overcome – ad creativity. The editorial and music that is coming out of the speakers has not necessarily always been matched by the creativity of commercials, an obstacle that the radio industry is looking to overcome with a set of initiatives in the very near future
What does this mean for the challenges that advertisers and agencies have to face?
If you look at a key measure like a brand's net promoter score (NPS), a consumer's emotional interaction with a brand is as important to sales as the behaviour that he or she displays.
We know from the conversational relationship we have with our listeners, and the in-depth quant and qual work conducted by our own MediaLab unit, that radio harnesses that emotional connection.
The challenge for advertisers and agencies is to exploit our multiplatform commercial opportunities to marry up the emotional and the rational. Imagine a world where the excitement of winning a holiday or Take That tickets on air can be translated into buyable data and sharable content. Increasingly, this is a medium that is moving imagination towards reality

At BrandMAX you will be talking about demographics – what is new about the way you can target your audience for advertisers?
Our Smooth Radio audience is 40-plus and we know that they use digital media as much as the under-40s. What is interesting at GMG Radio is that we now deliver more detailed content online and use radio as a regular signpost to this activity.
This allows consumers to interact and engage with the advertiser and the Smooth Radio brand more deeply in their own time, rather than trying to force them to engage at a specific time of day when they may not be physically able to (in the car) or when they are not in the right modal mindset (at work/engaged in other activity). Online and on mobile, we can of course segment their usage patterns into sellable data and insight.
Radio can and does engage on air and Simon Bates' 'Our Tune' feature on Smooth Radio is a great example of how radio connects emotionally with the audience – but radio can also deliver detailed content by regularly driving the listener online to respond and amplifying a brand message

What is the big misunderstanding about older consumers and their modern media habits?
Older consumers (we call them Highlifers) are very similar in the way they behave to everyone else. They use apps, smartphones, social networking and, of course, the internet, but they use it all intuitively. They are interested in how technology makes their life easier and not necessarily obsessed with the technology itself.
Facebook allows them to keep in touch with their friends and family and organise get-togethers and parties. Their satnav apps will get them moving and their newspaper apps keep them informed.
In our MediaLab focus groups, many of them talked about playing games online and music downloading was completely commonplace.
The big misunderstanding is in drawing a black line after the age of 44 and believing that somehow these people are behaving significantly differently from younger people.
There are obviously some things that will appeal more to a forty-something than a 15-year-old, but the boundaries are blurring in areas like platform usage, and we all need to be innovative and progressive in how we talk to the older consumer and not forget them or simply hope that the message will simply "filter through" from targeting the under-40s.
Older consumers are brand loyal to the extent that other age groups might be, but our MediaLab research tells us that they will switch and become promiscuous if the offer is compelling and, crucially, there is demonstrable quality and value in the product or service.

What do you think delegates will take away from the whole event and, in particular, from your presentation?
BrandMAX is a great event and I hope it gives all the delegates more ideas and inspiration for marketing their own brands more effectively. Our presentation is designed to highlight the wealthiest and most confident group of consumers in the UK and ask how brands are going to engage with them.
We hope that people will re-appraise their targeting to include the over-40s and that our "Rules of Engagement" will help them to do it. That, and the research findings we have from our MediaLab "Naughty Forties" panel that people in their 40s have more regular sex than any age group other than teenagers!

The theme for BrandMAX is brand optimisation. What do you see as the secret to optimising brand performance?
We've achieved our success by focusing on being a "national brand, locally delivered". What this means in practice is putting the listener first and serving essential and compelling localised content (news, events, editorial features, traffic and travel info), while exploiting the obvious quality benefits of big-name presenters and A-list artist access.
On Smooth Radio we have delivered 15% audience growth year on year and now reach our highest audience ever of over 3.2 million adults a week.
Our workshop focuses fully on giving marketers, working on or competing against global brands, the framework and tools to win. We focus on WHAT the characteristics of winning global brands are, and HOW to win in global marketing.
Everyone attending will take away both strategic and practical insights to help them improve their own marketing effectiveness – starting the day after.
To hear more from Richard Jacobs and from other big names on Wednesday, including Nick Manning, BMW's Richard Hudson, Barclaycard's Nina Bibby and more, please contact Celia Miranda at celia.miranda@haymarket.com.