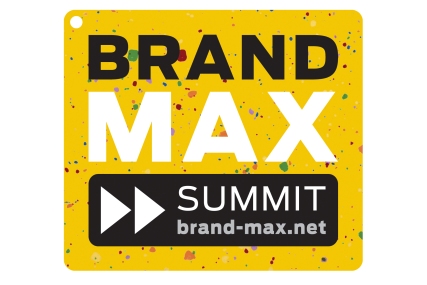 Brand optimisation and marketing integration will be the two key themes explored at BrandMAX, the two-day conference and networking event for senior marketers that takes place next week at the Altitude 360 venue in London's Millbank Tower (see below for details).
However, with myriad key names, from Andy Street, managing director of John Lewis Partnership, to Richard Hudson, marketing director at BMW, addressing these issues, delegates can look forward to a wide range of informed insights into the challenge of successfully building and developing a brand in an increasingly digital and global market.
At the event, which is run by Marketing's publisher, Brand Republic Group, in association with JWT and Ebiquity, Street and Hudson will be joined by Nina Bibby, global chief marketing office of Barclaycard, Gurmej Bahia, director of global customer marketing at Expedia, EffectiveBrands' Simon Clift (the former Unilever chief marketing officer) and Michael Kassan, chairman and chief executive of MediaLink, to examine the issues of globalisation, technology, ROI and more.
In addition, delegates will explore the best, award-winning examples of integrated marketing and advertising. They will hear from Nike, Walkers, which won a Grand Prix for Creative Effectiveness at Cannes this year, Yeo Valley (winner of the 2011 Marketing Society Awards for Excellence Grand Prix), Tourism Queensland and Gatorade as well as the respective agencies - Wieden & Kennedy, Abbott Mead Vickers BBDO London, Bartle Bogle Hegarty, SapientNitro Australia and TBWA\Chiat\Day Los Angeles.
Through these speakers and a series of 'Thinking out loud' sessions from leading creative thinkers - including Gravity Road's Mark Eaves, Andy Sandoz, co-founder of Work Club, Anomaly's Carl Johnson and Charles Vallance of VCCP - the different ingredients required for successful brand optimisation, including integration, data, creativity, making best use of owned media, achieving ROI and going global, will be evaluated.
The five integrated case studies will show that this demands new levels of creativity and how creative thinking can not only win attention, but also improve the bottom line, driving sales and valuable market share.
On the Wednesday evening of the summit, innovators in advertising and marketing will be recognised by the industry as the first inductees into Brand Republic's Hall of Fame, in association with LBi. Six inductees will be announced from a shortlist that includes Fallon, MediaCom, Dare, Mother, John Lewis Partnership, Honda, Cadbury and Marks & Spencer.
The Hall of Fame will celebrate brands, businesses and people with a track record in advertising and marketing innovation. Marketing readers can vote for those already on the shortlist, which also includes marketers such as Procter & Gamble's Roisin Donnelly and McDonald's UK chief executive Jill McDonald, or nominate people they believe should be recognised.
Inspiration, evidence and creative thinking: BrandMAX offers all this and more. Four of the keynote speakers give us a taster of what delegates can expect from the summit.
ANDY STREET, MANAGING DIRECTOR, JOHN LEWIS PARTNERSHIP
What is the essence of modern-day marketing success?
With a plethora of choices available to consumers, the essence of success is having a brand that consumers actively seek out because it offers them something that they believe in and that they think no one else can offer. It is good old-fashioned differentiation and it has never been more important than now, when we face such an unstable economic climate. In retail, we have seen a number of great brands lose their way in recent years. The root cause is that they allowed themselves to become irrelevant in the eyes of their customers.
What is the key to brand optimisation?
Optimisation starts with understanding the key truths about your brand. What do you stand for and what do your customers value most about you? Understanding the answers allows you to guide the development of your brand with a singularity of vision. Everything you do should be judged, explicitly or implicitly, against these key truths. If a new idea doesn't fit with one or both, it is invariably not worth doing, and worse, it could be damaging to your brand. It is this single-mindedness that will ensure that you truly optimise your brand's potential.
Which brands are getting brand optimisation right and why?
The brands that are getting it right are the ones that see beyond the norm laid in front of them and have the confidence to think and act differently. They are also the brands that can see beyond the immediate future. Agility is crucial, but it is those prepared to hold their course and invest in what they believe that achieve the greatest success. It is a well-trodden list, but for me, the brands getting it most right are Apple, Google, O2 and Amazon. All have stepped beyond convention, had clarity of vision and invested for the long term.
What is your central message to BrandMAX delegates?
Decide on your points of differentiation, and then, both invest in them and keep telling the story about them.
How are the trends of globalisation and digitisation changing the game?
They have increased the choices available to consumers and further accentuated the need for brands to be genuinely differentiated in the face of increasing commoditisation. They are simultaneously threats and opportunities. The landscape we have to navigate is more complex, but the brands that stand out will be those that really understand their customers, create compelling propositions that capture their customers' imaginations and deliver real value. Great ideas transcend geographical and channel boundaries.
NINA BIBBY, GLOBAL CHIEF MARKETING OFFICER, BARCLAYCARD
What is the essence of modern-day marketing success?
It is understanding customer behaviour and responding to it in a creative and innovative manner that drives commercial returns. This is at the heart of what we do, and can be expanded to the how, in terms of having a clear target customer segment, a deep understanding of their needs and drivers, a differentiated and compelling proposition, an integrated communications platform and flawless execution.
What is the key to brand optimisation?
Integration and creativity. With the increasing complexity brought on by digitalisation, there are ever-more channels through which to engage customers. We need to be creative in how we use these channels to do just that. At the same time, it is essential for us to understand how customers interact with the brand, and this is the big challenge we face. For service organisations in particular, brand optimisation is about adopting an inside-out approach: the experience that employees deliver must match the promise we make to the customer.
Which brands are getting brand optimisation right and why?
Comparethemarket, O2 and Amazon are forging ahead to drive better customer engagement and brand optimisation. O2, in particular, has taken risks to own alternative assets and leverages them through multiple channels to drive brand affinity and engagement. Amazon is proactive: it sets up an expectation of the customer experience and consistently over-delivers. Comparethemarket stands out for the creativity it brings to its category via its communications.
What is your central message to BrandMAX delegates?
My focus will be on how ROI is used in decision-making in the organisation. At its best, it is a vital input into our understanding of how an activity is performing. It enables us to justify and optimise marketing investment. However, on its own, ROI is an efficiency, not an effectiveness measure, and can lead to an over-reliance on short-term objectives and an avoidance of risk. This is even more salient with the proliferation of channels to customers, many of which we don't yet understand how to measure.
How are the trends of globalisation and digitisation changing the game?
The biggest challenge presented by globalisation and digitalisation, in addition to those I have already mentioned, is enabling competitors to enter alternative markets and operate outside existing norms or even regulations. The proliferation of digital channels also adds complexities and means the requirement for integration is very necessary, and yet also often really difficult. It's not easy to measure social media, for example, as it is still evolving, therefore it is not always easy to justify spend and understand where the channel will go in the future.
SIMON CLIFT, ADVISORY BOARD MEMBER, EFFECTIVEBRANDS
What is the essence of modern-day marketing success?
Call me old-fashioned, but I believe that, however the tools may have changed, the measure of success continues to be the building of a brand's equity, which over time increases its growth and share through winning greater preference from consumers. This means, in practice, leveraging the full potential of an idea or proposition across a greater number of constituents. It seems oddly inefficient to choose to limit a brand's potential to the inhabitants of just one country. Notwithstanding the occasional Marmite or Pot Noodle, the best ideas travel.
What is the key to brand optimisation?
It is all about ensuring that the brand is built on a true universal insight and has a strong, purposeful positioning - a mission to improve consumers' lives. Once these are clear, it is all about delivering the brand purpose in a way that offers consumers the full experience within the area of the brand's authority. An inspired marketing organisation unified around a clear, meaningful brand purpose needs courageous leadership to drive the change to do things genuinely differently.
Which brands are getting brand optimisation right and why?
HSBC. This organisation understood that great brands are built on a universal insight that resonates with consumers. HSBC realised that customers are individuals and that, understandably, they want companies to treat them as such. They want to feel that companies care about them, recognise their needs and understand what makes their community special or different. HSBC was clever to base its global brand idea on this insight, finding the ideal balance between global leverage and local relevance as 'the world's local bank'.
What is your central message to BrandMAX delegates?
Three big challenges that most marketers face are interconnected. The fact that people consume media in a radically different way to previous generations will require more change than most companies have fully realised. This technology-driven media revolution is turning up the heat on social and environmental issues globally. So consumers are, at least to an extent, 'going global', even if companies aren't ready to. This presents all sorts of new challenges for a company to address.
How are the trends of globalisation and digitisation changing the game?
Most marketers work for or compete against a global brand and have to make their marketing work in different parts of the world. Digital media makes it untenable to continue to manage brands in national isolation. Globalisation and digitisation drive and accelerate each other. They are also elevating the 'citizens' agenda', giving consumers the means of bringing their expectations of a product, with the pressing issues that concern them, to the forefront, forcing companies to listen and respond.
RICHARD HUDSON MARKETING DIRECTOR, BMW UK
What is the essence of modern-day marketing success?
What really makes marketing successful is a powerful but difficult-to-achieve blend of creativity, innovation and commercial orientation. This requires everyone across an organisation to work together, and an acceptance that creative individuals may lack the commercial sensitivity that is also needed. The true essence of marketing is understanding consumer insights and using them to build a strong, relevant brand, for which you need that focus on commercial success, rather than relying on campaigns that look good but fail to deliver commercially.
What is the key to brand optimisation?
Brand optimisation is not achievable unless everyone in the organisation understands how brands are built: through image, service delivery and product experience, not communications alone. So it's about ensuring people understand this is how it works. If you have a great product image but customers are sold it in an inappropriate way, or the product experience disappoints, you're simply wasting your money: everything has to work together to the same end.
Which brands are getting brand optimisation right and why?
Starbucks is a great example. In the past few years it has refocused on the essentials of brand and critical success, and it consistently delivers these in a relevant and unique way. Founder and chief executive Howard Schultz describes the process as 'building Starbucks one cup at a time'.
You won't see it in the top 100 advertising spenders, but it has struck the balance of managing to give an individual experience in each shop while ensuring that they all work as part of the chain.
What is your central message to BrandMAX delegates?
Get all your teams' 'brand noses' pointing in the same direction and don't assume that building brands is solely the responsibility of the marketing department. If you have a good marketing team, as well as good teams across the whole organisation, and if they all understand the brand in the same way, it becomes far easier to work together to deliver the same brand experience at each customer touchpoint. At BMW we talk about our brands as a company and don't assume that building a brand is the responsibility of any one department.
How are the trends of globalisation and digitisation changing the game?
These trends have brought the notion of consumer engagement and empowerment to life in a way that before was just a nice theory. Now, digitalisation means we can steer engagement and empowerment in a more relevant and interesting way. Previously, the best example was Tesco's Clubcard, but now the opportunity to really engage with customers, wherever they are, is open to all brands. However, globalisation means marketers have to make sure their brand works both globally and locally.
MICHAEL KASSAN, CHAIRMAN AND CHIEF EXECUTIVE, MEDIALINK
What is the essence of modern-day marketing success?
There's only one thing you need to know to achieve it, and that's everything. That's because everything is now on the table - every tool, idea and opportunity can be grasped, activated or exploited with the right combination of platforms and partners. In terms of people, today everyone is your partner - creatives, executives, technologists, content creators, content distributors, and even your kids and the guy in the sandwich shop in your office building who says to you: 'Hey, did you ever try ...?' and gives you a great idea as a result.
What is the key to brand optimisation?
Agnosticism in terms of the ways in which brands talk to consumers, build relationships and engage them meaningfully. Use everything, but wisely, in appropriate measure, and ensure your content is suitable for the channel. The current social-media platforms are amazing tools, but tomorrow there will be some new shiny thing to attract marketers' attention and spend. The key is being able to intelligently build your brand everywhere your consumers are. This is why adopting an efficient and effective integrated approach is the most critical task.
Which brands are getting brand optimisation right and why?
The ones that really stand out are Unilever, Nike, Procter & Gamble and Coca-Cola. By and large, technology brands are doing it right too, because they live digital reality in a way consumer brands don't. They understand that technology is a means to an end, not the end itself. FMCG companies are finding extraordinary success mixing traditional avenues like TV and even couponing with social-network and mobile campaigns. 'Something old, something new' seems to be the best maxim a marketer can follow today.
What is your central message to BrandMAX delegates?
We are all connected in one virtuous circle - brands, consumers, marketers, media companies, entertainment giants. Don't think outside the box: there is no box, just one interdependent ecosystem. As Joe Tripodi, chief marketing and commercial officer of The Coca-Cola Company, says: 'A marketer needs to take a 70-20-10 approach - 70% which is tried and true, 20% on that which is down the stream a bit, and 10% on the stuff you're throwing against the wall with reason, presuming you will fail as often as you succeed.'
How are the trends of globalisation and digitisation changing the game?
Completely. There is a single planetary youth market now, for one thing. A kid in Seoul has more in common with one in Sydney or Glasgow than any of them has with the preceding generation. We are all digital citizens now, incorporating technology into the minutest aspects of our daily lives, and there is so much more to come. We don't know what just yet, but we know something will challenge our assumptions, bind us together, separate our interests, and raise new questions about what is and what isn't effective marketing communication.
Delegate places are going fast, so if you want to take part in BrandMAX, please contact celia.miranda@haymarket.com or call 020 8267 4919 immediately.
BrandMAX
Date: 21-22 September 2011
Venue: Altitude 360, Millbank Tower, London
More information: www.brand-max.net