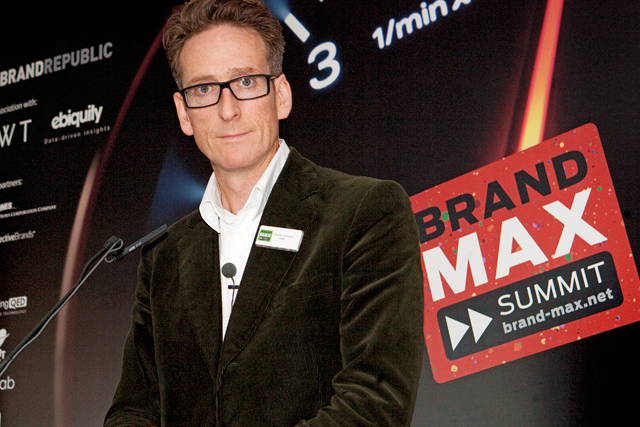 Vallance, speaking on the topic of integration at Haymarket's BrandMaAX conference in London yesterday (21 September), said that creative agencies should be minded to create the right "fuzzy" atmosphere so creative people could flourish.
As examples, he said creative environments should "not have a hierarchy" and agencies should foster an atmosphere "where everyone can speak up".
Like all talented people, creatives needed special attention, Vallance argued.
He admitted "talented peopled are seldom cooperative, while cooperative people are seldom talented", but stressed the key to success was "talented people cooperating".
Vallance – whose agency created the high-profile Comparethemarket meerkat campaign among others – is a firm believer in ensuring there is seamless interaction and no animosity between the various stakeholders in a campaign.
He said issues such as "does the media agency get on with the creative agency" and "do the wider teams know each other's names" were central to the success of a campaign.

Vallance claimed: "The majority of campaigns leave rabble," pointing specifically to the fact that the various parties – be it ad agency, media agency, PR agency or digital agency – were not integrated.
In his view, brands that had shown unity in their advertising since the 1990s included Dyson, Orange and Easyjet.