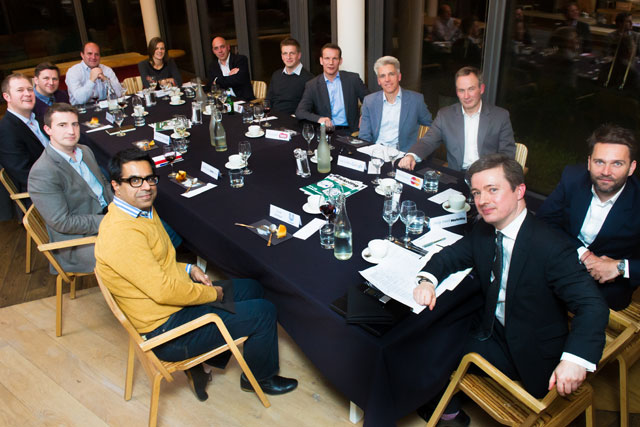 Marketers from LOCOG, MasterCard, Nestle, KFC, Match.com, Mars, Twinings, BBC Worldwide and Unilever, recently joined Marketing, in association with Google, for a roundtable discussion on video and content challenges for brands.

As devices and platforms proliferate, this pressure will only become more important. As Dan Cobley, managing director, UK and Ireland, Google, said: "We're seeing all the different device options proliferating right now. There was a 26% increase in the seach queries on a 24 hour period on Christmas Day (2011) and that was with only one tablet option.
"This year the video consumption on tablets will sky-rocket. Couple that with 4G and people's behaviour on in-hone wi-fi and out-of-home on mobile networks won't differ greatly from each other."
Robert Lowe, marketing director, BBC Worldwide, explained: "As marketers, we need to understand how technology is feeding that change. Whether consumers are watching the TV on their own or a tablet on their own, you need to be advertising in an appropriate way."
This is an evolution of thinking and techniques, aruged Greg Nugent, former brand, marketing and culture director, LOCOG.
Nugent added: "Some of the technological shifts are really profound and incredible but all we have to do is try to navigate around it. For that reason we used a lot of traditional techniques in the way we marketed (London 2012); we spent all our time listening, we didn't do anything that glamorous, we just did the basics."
Cobley, Lowe and Nugent were joined in the discussion by marketers from Unilever, Twinings, Mars, Match.com, KFC and many more brands. To see exclusive video from the debate and to read a fuller version see Brands connect TV and video advertising on Marketing's web site.