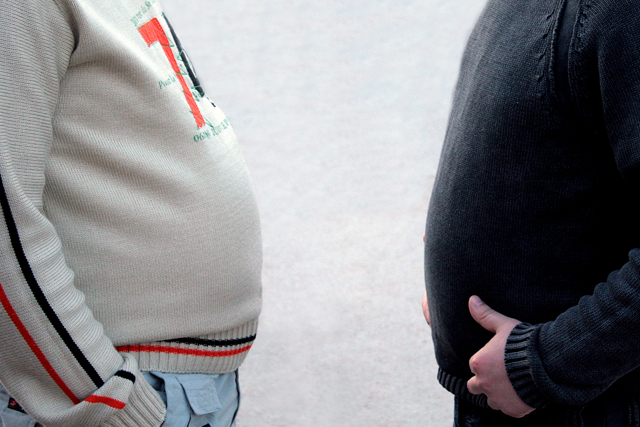 If, like me, you snaffled your way through one mince pie too many over the festive period, the chances are getting fit is high on your January agenda. If nothing else, many consumers will be left with lighter wallets as they join the gym. There is no denying that many people are facing up to a dangerous fitness rut.
Despite the glory of last summer's Olympics, modern living has resulted in people becoming less physically active than ever; many British citizens have fast become alarmingly sedentary.
Consumers in the 21st century have an unprecedented range of opportunities to avoid boredom without breaking into a sweat. The advent of the smartphone has essentially designed movement out of daily life.
According to research from Nike, the UK population has become 20% less physically active over the past 60 years. Without a large-scale intervention this figure will drop a further 35% by 2030.
Lisa MacCallum Carter, managing director, access to sport, at Nike, says: 'The human body was designed to move. In a very short time we have become dangerously inactive.'
There is an urgent need to address growing levels of inactivity in our society. We cannot afford to allow levels of sedentary behaviour to continue to rise. Sitting still all day, whether at a desk or in front of smartphones, tablets or TV screens, simply isn't healthy and doesn't make for either active employees or engaged, empowered consumers.
January is an apt time for brands to think about how to better inspire this growing band of sedentary consumers. From the growing number of organisations providing on-site fitness facilities to their employees to the explosion of sport-empowering technology such as Nike+, encouraging consumers to move more just makes business sense. This will be a year in which health and wellness become a high priority for business: marketers cannot afford to ignore this shift.
THE UPSHOT
What brands need to know about sedentary consumers
Couch-potato Britain
According to the World Health Organisation, Britain has the third-highest proportion of inactive adults in Europe after Malta and Serbia. Two-thirds (63.3%) of the British population fails to meet recommended levels of physical activity.
Move more
Among some health campaigners, sitting still has fast become the new smoking. There is a wealth of research detailing the negative impact of our sedentary lives. Health and wellness will shoot up the marketing agenda in 2013.
Sport+
The role of technology in encouraging and rewarding consumers for their sporting investment will be a key growth area this year. Even brands a world away from the sporting sector must think about creating and providing services that actively improve consumers' lives.
Let your smartphone set you free
In the digital age, individuals must take more responsibility for their own wellbeing. Smartphones and wi-fi have given us the freedom to ditch the office for an hour and go for a cycle or walk. Remember it's your brain, as well as your body, that is stagnating.
Nicola Kemp is Marketing's head of features. Follow her on Twitter: @nickykc