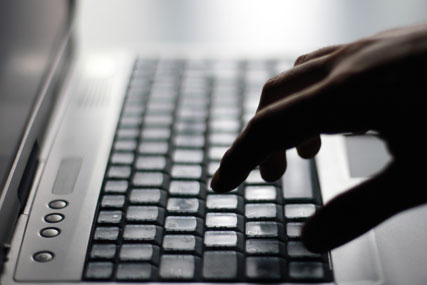 In the year where social networks went truly mainstream and online 'firsts' were launched left, right and centre, it is no surprise to find out that nearly three quarters (72%) of UK consumers are buying their Christmas presents online this year.
Retailers spend significant chunks of their annual marketing budgets making sure their offers lure those festive pennies into their tills. It seems as soon as the summer sun sets, toy adverts start hypnotising children, the lights are turned on by Z-listers across the nation and shoppers hit the high-street in their droves.
But knowing that so many will be buying online this year, how can brands can take advantage of this captive audience and what do they need to know? We polled nearly 1,000 UK consumers on their online Christmas shopping habits and the results were pretty interesting.
The first point to make is one of timing. When I worked in direct marketing 10 years ago, we used to think about Christmas in terms of the golden 'last postal date'. This used to be around the 15th of December. These days it is much later but ironically, online consumers certainly don't leave anything to chance that late in the day.
A whopping 44% of online shoppers start the process at least two months before Christmas and 93% already start thinking about Christmas presents by the 25th November. The internet might be perceived as the 'I WANT IT NOW' channel but these stats show it is also a vital tool for those that like to plan ahead.
What does this tell us about a search strategy in the run up to Christmas? Don't spend too much money after the 25th November – chances are only 7% of your potential customers are even surfing the web for socks and smellies that late.
When do you start thinking about Christmas presents?
Source: Forward3D
And how do they shop? Comparison is a big factor. Twenty five percent of shoppers will price check any item – regardless of price. If you are selling products over £20 then it shoots up to 50%. What is interesting for pure play ecommerce businesses is that 80% of shoppers will still use real stores to begin the research process before moving online for better pricing. So how can brands capitalise on this trend?
It is probably a good idea to see what the big guys are doing with their offline promotions and in-store merchandising. We call this 3D search – thinking about all the variables that will affect consumer behaviour – not just those online.
At what price point do you shop around?
Source: Forward3D
For mixed retailers, think about your defence against a cheaper retailer. Easy returns, extended warranty and reward points are all of value to Christmas shoppers. What tactics can you employ to persuade the shopper to use your ecommerce site over a competitor?
If comparison is the driver then online promotions need to reflect this. More than at any time of year, this is the time when shoppers really know what they want. Generic promotions will likely see far lower conversion rates than hot products and this will be reflected in your ROI.
If shoppers really don't know what they want then leave it to the guys on the high-street to help them. Only 9% of shoppers have ever typed "Christmas gift ideas" or similar into a search engine. And this is not what the internet is good at – it is too vague and a waste of budget.
Don't make this mistake with your campaigns. Already this year you can see that major online retailers including John Lewis and Firebox are wasting search budget on generic terms.
So to conclude – with Christmas, it is all about timing and making your search budget work hard. Generic key words and a December-heavy spend will be a complete waste of money. Plan early, think about the 360 degree purchase influence and keep it to the specifics and will you be well placed to have a very merry Christmas.
Martin McNulty, general manager, Forward3D