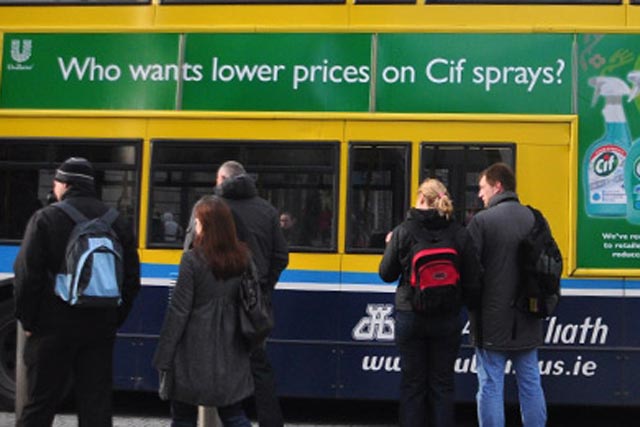 Bravo Outdoor is the company formed by the Irish management of Titan Outdoor when Titan pulled out of Ireland.
The contract includes all of CIE bus, rail and roadside outdoor sites, excluding bus shelters which are tendered separately, and is estimated to be worth €40m over three years.

At the end of 2009, Titan Outdoor pulled out of Ireland after reaching a mutual agreement with CIE to surrender the national rail company's contract, then estimated to be worth €100m.

CIE agreed that a new company, led by the chief executive of Titan Outdoor Ireland James Barry, would take on Titan's contracts and 40 members of staff. The new company became Bravo Outdoor.

Tom Goddard, former CBS Outdoor international chief executive and current chairman of Ocean Outdoor and executive chairman of Digicom in the UK, was appointed chairman of Bravo Outdoor in February.

Goddard said: "Bravo is delighted to be nominated as the preferred supplier after a highly competitive tender process, and we look forward to concluding the outstanding formalities in the near future with CIE.

"In the meantime, we remain focused on achieving optimum results for our advertiser clients through the strength of CIE's outstanding transit media."

In January, JCDecaux bought the assets of Titan Outdoor's UK business out of administration. In May, JCDecaux won the railside Network Rail contract, Titan's biggest contract, after a competitive tender.