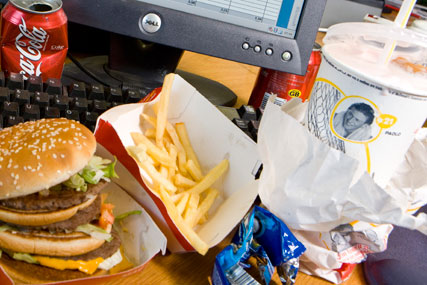 Although messages of healthy living and eating well feature prominently in the media and in our daily lives, latest insight from Kantar Media's TGI survey reveals that adults in Britain are not as healthy as they used to be.
The number of British adults, 15+, who are eating more healthy food than they have in the past has dropped by 20% - four million - in the last four years.
Similarly, the number of British adults who are prepared to pay more for food that doesn't contain artificial additives has also declined, this time by 45% - six million - in the last four years.
So despite being warned of the perils of E-numbers and MSG, British consumers are feeling the economic squeeze and so cannot always make the decisions they would like to.
In keeping with this, the number of consumers who regularly choose budget ranges when purchasing food has risen by 50% - five million - in the last four years.
In the same vein, numbers of consumers avoiding food with high salt content, high cholesterol and artificial preservatives have fallen.
This perhaps indicates that in light of the recession and the tightening of consumer purse strings, the importance of quality of food products for consumers is losing out in favour of low price and value for money.
This is useful for the marketer to understand because despite being constantly reminded to eat healthily, financial pressures may go some way to explaining why the consumer trend in the UK is going in the opposite direction.
Despite this downward trend, there are still those who are actively eating healthily and these consumers are a particularly lucrative group for marketers to tap into.
We have created the TGI group healthy eaters who consist of consumers who consider their diet to be very healthy, always avoid food with high fat content and always check the nutritional content of food. This is a sizeable group, accounting for four million consumers.
TGI data reveals these healthy eaters are 48% more likely than the average British adult to have a household income of at least £75,000 and 28% more likely to be in the AB social grade.
They are also 50% more likely to be in the TGI Lifestage group 'empty nesters' (aged 55+, living as a couple/married and do not live with children), indicating they no longer have the pressure of providing for a family so may well have more of a disposable income.
In terms of reaching these healthy eaters, they are 23% more likely than the average British adult to be amongst the heaviest fifth of newspaper consumers.
For the canny marketer, local papers could be an efficient way to reach this group as they are 43% more likely to look in their local paper for bargains in the shops.
They also like to go in for competitions in newspapers and magazines and are 50% more likely to respond to direct mail - hinting at efficient ways for marketers to engage with these healthy eaters.
Insight from TGI Clickstream reveals that these healthy eaters follow up their interests online.
They spend four times longer than the average internet user on the healthy living website ivillage.com (21 minutes in the last month compared to five minutes).
These healthy eaters are also inclined to get a little help with their healthy eating, spending 50% longer on weightwatchers.co.uk than the average internet user.
They also like to keep up with the latest news online, spending more time than the average internet user on sites such as huffingtonpost.com, yahoo.com and bbc.co.uk.
Alice Dunn, marketing executive, Kantar Media