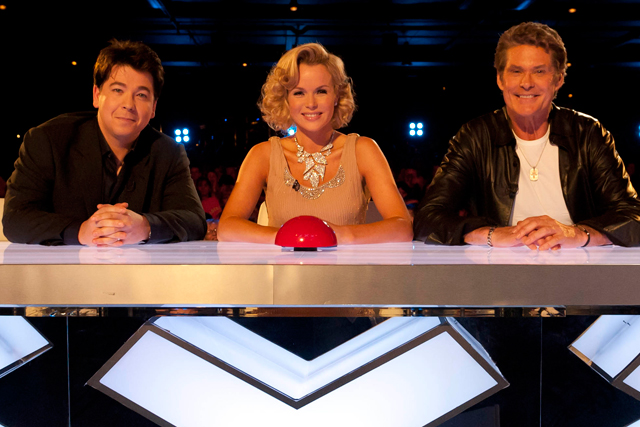 Media agency sources suggest that 30-second ad spots are being sold for an estimated £120,000, which would put ITV's haul for the two-hour programme and the half-hour results show at more than £5m.
Cowell, whose Syco TV is co-producer on the show with RTL's FremantleMedia, was a regular judge on 'Britain's Got Talent' until this year when he stepped back to concentrate on the launch of 'The X Factor' in the US.
Moneysupermarket.com, the price comparison site, is the headline sponsor of 'Britain's Got Talent, while brands known to be advertising in the final include Sky Broadband, Trainline.com and Wall's Sausages.
Cowell's presence since Monday has boosted the show's ratings and last night's main show was watched by an average of 9.66 million across ITV1, ITV1 HD and ITV1 +1, a 40.1% share of viewing.
One media agency source, who asked not to be named, said though 'Britain's Got Talent' had not delivered the same scale and impact as 2009, when Susan Boyle came second, it was still an important vehicle for brands.
The source said: "Getting into the final has not been the fight it has been in the past but it's still the biggest thing on TV at the moment."
The culmination of 'Britain's Got Talent' follows a strong weekend for ITV when advertising around the Uefa Champions League final is estimated to have made it in excess of £8m.
According to Barb figures supplied by commercial TV marketing body Thinkbox, nine of the top 10 rating shows on commercial TV between the start of this year and 22 May were on ITV.
Evidence from the Institute of Practitioners in Advertising to the House of Lords Communications Committee last year showed ITV dominated the top rating programmes in the week ending 31 May 2010.
The figures showed 326 of the top 500 rating programmes were on ITV1 while the other 174 in the top 500 were on BBC One. No other commercial channel showed any of the top 500 rated TV shows in that week.