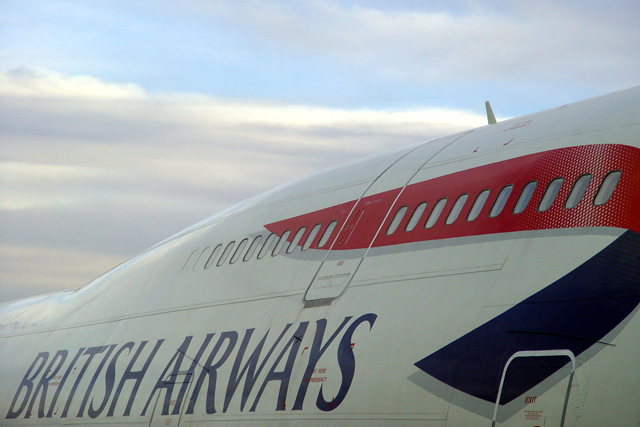 After a lengthy application process and an extended wait for tickets, the London 2012 Olympics is well and truly on everyone's mind.
People have begun anxiously checking their bank balances and making sure that they have sufficient funds in hope (or fear) that they might be successful in their bid for tickets.
With this sort of buzz, which will only increase as summer 2012 fast approaches, now is the perfect time for the Games' official sponsors to shout about their involvement.
Locog (London Organising Committee of the Olympic Games) secured most of the Olympic sponsorship by 2008 in order to reach its target of raising around £700 million.
With tier one sponsors paying £40m each for the rights to use the 2012 Olympics logo in their marketing, effective activation of their sponsorship is crucial.
British Airways, a domestic tier one sponsor, has just launched its first adverts promoting its 2012 sponsorship.
In order to get as much out of its London 2012 deal as possible, BA will need to appeal to a wider audience and get more 'bums on seats,' while also not alienating its current client base.
Clearly, those with an existing passion for London 2012 will be a key group for BA to target.
Recently released data from Kantar Media's TGI survey reveals that currently 36% of British adults are 'very likely' to follow the games (or volunteer) - a sizeable group for BA to target.
Olympic followers are a lucrative group for British Airways to tap into; they are 23% more likely than the national average to spend at least £2,500 on holidays, which will be music to BA's ears.
They are also high earners; almost 40% more likely to have a family income of £50,000 or more, as well as two thirds more likely to be in the highest social grade.
The good news for British Airways is that Olympic followers are almost 50% more likely to believe that sponsoring the Olympics gives companies a better image.
Crucially for BA, almost 70% of these followers say that once they find a brand they like, they stick to it.
This hints that they could indeed be a key target audience for BA, with the spending power to put their hands in their wallets.
While attracting new flyers through Olympic sponsorship activation will be key, BA will also need to be sensitive not to do anything to jeopardise its relationships with existing customers, given their value.
British Airways flyers are a group with considerable spending power. They are more than twice as likely as the average adult to have family incomes of £50,000 or more and - showing a degree of financial acumen - 37% more likely to have an ISA.
Given that they are also more likely to buy products from companies who sponsor sports events and teams, the Olympics sponsorship should in itself serve to reinforce their custom.
British Airways recently announced that its Olympic ad campaign will use national print media and online advertising.
Insight from TGI reveals this decision could prove shrewd in targeting both their current clientel and potential new flyers.
BA flyers are a third more likely to be amongst the heaviest fifth of Internet users, and Olympic followers are significantly more likely to be particularly heavy consumers of quality newspapers.
With its Olympic sponsorship in place and campaign ready to roll - and with celebrity endorsement from the likes of Heston Blumenthal and Tracey Emin - British Airways will be hoping their targets remain loyal to the BA brand long after Tom Daley dives for gold.
Alice Dunn, marketing executive, Kantar Media