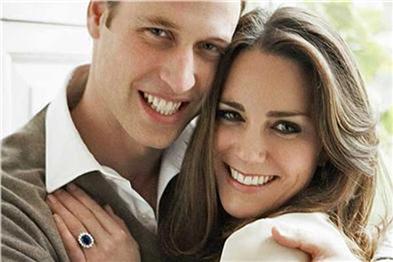 Contrary to the popular view of idle rainy days spent in front of endless DIY ads on the TV, the British population is relishing the forthcoming bank holiday season.
British bank holidays are traditionally a time when UK residents visit friends and family, tend to the garden, and engage in some retail therapy.
The population is spending longer at work in high pressured jobs, and the fact that Britain has a lower number of public holidays than most other European countries will give holidays this Spring an added significance.
According to Mintel, 40% of the population are 'bank holiday lovers' who gain a real 'feel-good factor' from their well-deserved time off.
Many brands are planning high profile tactical campaigns around the bank holiday period in April and May.
Retailers have regularly added to calls to create a new public holiday, with Britain's eight bank holidays putting it behind the European average of 11.
Yet with the government keen to help businesses recover from the economic downturn, creating another permanent bank holiday seems unlikely.
Bank holiday audience
Bank holiday lovers – relish the time off and score highest for increased out-of-home activity
40%
Apathetic – treat bank holidays the same way they do normal weekends
38%
Unsatisfied – feel bank holidays are too close together, or that there is not enough time off. Often have to work over the weekend.
28%
Source: What the Brits do on a bank holiday, Mintel report, 2008
Added significance
For the first time ever, UK workers will be able to enjoy consecutive four-day weekends (22-25 April and 29 Apr-2 May), truncated by a short working week.
Traditional movement and spending patterns will be broken as people are working less, and will be willing to travel further and spend more to get value from days off.
The British public are well aware of the unique positioning of two four-day weekends due to the huge amount of PR surrounding the Royal engagement and the recent announcement that a May bank holiday may be permanently moved to another time of year.
England and Wales bank holiday dates 2011-2012
2011
2012
New Year's Day
3 Jan
02 Jan
Good Friday
22 Apr
06 Apr
Easter Monday
25 Apr
09 Apr
Royal wedding
29 Apr
-
Early May bank holiday
2 May
07 May
Spring bank holiday
30 May
04 Jun
Queen's Diamond Jubilee
-
05 Jun
Summer bank holiday
29 Aug
27 Aug
Christmas Day
26 Dec
25 Dec
Boxing Day
27 Dec
26 Dec
Source: Directgov
Interest in the Royal Wedding
The marriage of Prince William and Kate Middleton could easily be the biggest broadcast event in history, with predictions by VisitBritain that four billion people - three-quarters of the potential global TV audience - could watch the event.
There has been some doubt cast as to Britain's undivided interest in the event due to a recent BBC poll, but as the media coverage builds to a frenzy in April, there's no doubt the nation will be watching.

Those who choose to avoid watching the event with friends or family will be likely to make the most of their time off by indulging in shopping and other activities.
The Centre for Retail Research estimates that an additional £237m will be spent on food and drink, with the nation set to host street parties and BBQs.
London fashion retailers predict a £24m boost over the Royal Wedding bank holiday alone.
The escapists


Around one fifth of the UK workforce will be looking to make the most of the break by taking off the three days between bank holidays, giving them a lengthy eleven day holiday.
Based on travel agents' reported booking increases, an extra 700,000 people will be taking holidays abroad in April.
Visit Britain reports that there has been a 275% increase in searches for holidays to escape the UK for this period.
While travel agents are likely to be receiving a welcome increase in trade, not everyone will be holidaying abroad.
Domestic travel will also receive a huge boost. ABTA has already reported that UK breaks are set to rocket.
Bourne Leisure, Shearings, Pontins, Hoseasons, Major Campsites and holiday let firms such as Cottages4you have all reported major customer increases for the end of April.
Interest in locations with Royal connections such as St Andrews and Windsor is likely to be high.

Added to this, inbound foreign tourism is expected to swell the capital by 320,000 people during the Royal Wedding weekend, generating an extra £56.7m in retail sales.
Bank holiday activities
Leisure activities: Cinema, playing or watching sport, visiting museums and other cultural attractions
46%
DIY and Home improvement
27%
Travel to visit family or friends
26%
Take extra trips to the supermarket
15%
Go shopping on the high street
11%
Have to work
9%
Holiday in UK - likely to increase in 2011
9%
Foreign holiday - likely to increase in 2011
6%
Source: What the Brits do on a Bank Holiday, Mintel report, 2008
A boost for out of home?

With greater domestic travel, and people visiting retail locations over the long weekends, the out of home industry looks set to capitalise on the bank holiday market.
The RAC predicts that traffic this Easter will be the busiest in years, as over 20 million motorists get out over the holiday period.
Also, many councils have announced they will not be charging people wishing to close streets for Royal Wedding parties, and pubs and bars will be extending their opening hours to accommodate the festivities.
A boosted out of home audience, coupled with a £1bn injection for the retail industry surrounding the period, has led to many brands wanting to communicate important messages to British consumers.
Brand Britain


Kinetic Worldwide conducts regular online panel surveys to gauge how seasonal and one-off events will affect Britain on the move, in turn advising advertisers how this highly active audience can best be reached.

Kinetic Panel data, released in March 2011, showed more than a third of Londoners are excited about the Royal Wedding.
It is perfectly timed, just a year before the Queen's Diamond Jubilee in 2012 and London's hosting of the Olympic and Paralympic Games.
The publicity around the marriage will create a ''halo effect'' that will boost Britain's national identity and brand stature in the coming year.
Kinetic predicts sponsors will spend around £100m on OOH advertising over and above their normal UK budgets between July 2011and September 2012.
The Department for Culture, Media and Sport also recently announced proposals to move the May Day holiday to St George's Day on 23 April in England and St David's Day on 1 March in Wales - to create a "national day", to build on this patriotism.
British brands are certain to attempt to capitalise on the rise to prominence of the British national identity over the next year.
This is likely to take the form of event tie ups, sponsorships and campaigns targeting iconic national locations.
Ties to national identity could prove be a key battleground for brands in the run up to the 2012 Olympics.
Phil Charter, marketing planner at Clear Channel UK